How many times do we think about changing that old table in the living room, office or office for something a little more modern, or we just noticed that the beauty that made her own style in the past has expired and in fact does not combine with the rest of our decoration
As you can see the creators of avant-garde furniture they do not skimp on their originality I have imagination when confining pieces that shine for their charm.
John Nouanesing is a designer that mixes, plastic arts with furniture design, inside his favorite pieces we find the tables, and these are a clear sample of his genius.
The model is called "Love Me " and speaks clearly of the genius of Nouanesing in the use of raw materials making the most of its advantages, as is the case with plastic materials and their alloys.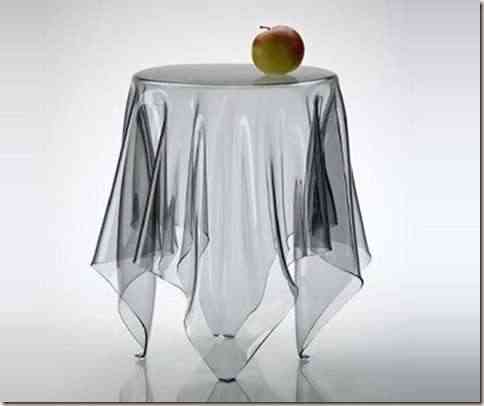 In this piece called "Illusion ", we find how the artist constantly creates visual effects In his pieces that are his letter of presentation at the time of defining his creations, the table does not have central support and the tablecloth is not more than a very fine acrylic that responds to all the morphological characteristics of a transparent fabric creating the illusion of what our table is suspended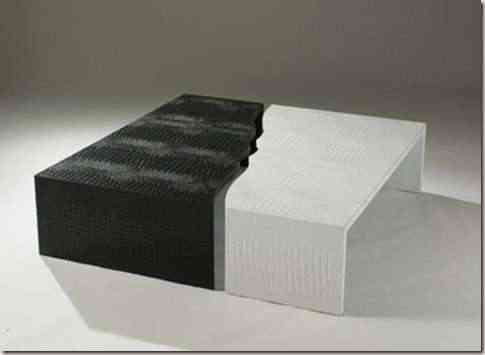 But in the evolution of these pieces of furniture not only we can highlight its aesthetics but its functionality, and this is undoubtedly the case of the table "Large channel", a coffee table that you dress with sensual style our room, conformed in two pieces totally independent but widely related.
Table "Large channel", try to imitate the classical symbology of yin and yang but transferring it to avant-garde furniture confining in this way an incredible piece of very particular design and a high decorative value.

But if we are interested in pieces of greatest avant-garde, we can tell you that the LCD technology and leed luminaires, they have interacted in all the spaces and the tables are not left behind, notice this creation of the signature Marais Internaional the model called "Louna 175 L", a table that through leed technology can make its center changes color with a remote control.
The tables advance and go beyond the imagination, confining lcd technology touch screens, high definition audio systems and luminaires, in what today we could say is already a technological multimedia accessory.
This is another remarkable example of the evolution of technology applied to furniture, we talk about the table RGBY LED a table that consists of touch sensitive photocells capable of varying its color.