The Spanish company Rock is a leader in the creation and production of bathrooms and other related accessories, both nationally and internationally. Throughout their history they have tried at all times to innovate in their products, seeking new solutions both in design and in other aspects (eg water savings in toilets).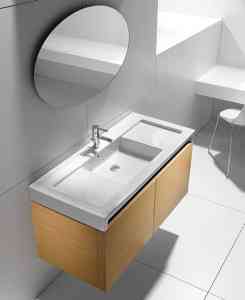 stratum It is a new twist in their designs. It is a combination of furniture and washbasin in which the furniture is made of wood, with Oak or Walnut finishes, protected with acrylic varnish and prepared for the adaptation of the washbasin.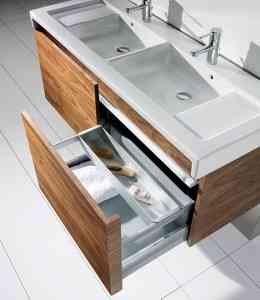 The washbasin can be individual or double, according to the needs, and stands out for its square design. One of the aspects that has caught my attention is the large drawers that it incorporates, similar to the drawers that are currently designed for kitchens and designed for a larger storage space. They are provided with interior trays, with guides with cushioned closing and fluorescent light installed inside.
Further information: Rock