The forms of lighting that are powered by renewable energy are increasingly present in our society and, progressively, brands and manufacturers include them in their catalogs as it has now done IKEA, creating this lamp called SOLIG.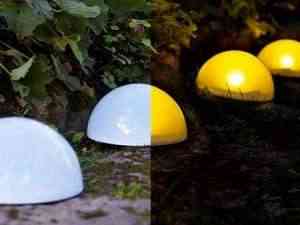 It works thanks to photovoltaic cells and the incorporation of LED lights, which recharge during the day using sunlight and turn on automatically when night falls. In this way we ensure a minimum of lighting outside when there is no daylight that will help us see what happens outside and not fall in case we have to leave for some reason.
It is not yet for sale in Spain and for now it is sold in the United States at a price between 6.99 and 19.99 dollars (5,50 and 15,80 €), although they will not be long in coming to our country.