From the moment the children begin their formal education, it is important to instill in them the love of reading; Initially interested in illustrations, children should have an environment conducive to delight in books. No obstacle must exist between the child and the book. We must give them all the tools so that reading is more than a game for them. Neither for us adults should have difficulties to undertake a literary journey, although the night is our favorite time to read and this can disturb those who share our environment.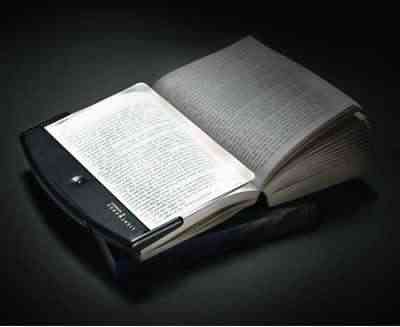 The lamp for reading is the perfect company for passionate readers. It is easily used: you only have to put the section of the book that we are reading, right or left, on the flat surface and this, automatically, illuminates with a soft white light the page that we are reading. The light is dim and suitable for reading and does not produce any noise or excessive lighting, such as conventional desk lamps. We will never again think that reading in the night can annoy anyone.
It is perfect when we want to read in completely dark spaces or when the light is not enough to do it comfortably; in bed, on the plane, in the car, when we camp, even in the bathroom. The lamp does not generate heat and uses LED type light, which guarantees a long life of the device and gives us the possibility of having two levels of illumination. It can be used with hardcover or softcover books and serves as a page separator. It works with AAA batteries. It is as easy to acquire as visiting the website www.needapresent.com.