Children dream in their rooms, turn them into their imagined worlds and face an infinity of adventures traveling in cars made with beds and dressing in suits drawn from the curtains. The power of children's imagination has no limits and it is our duty as parents to make them use it always, without ties, freely and in an environment that lends itself to their dreams. It is essential that we, who decorate their rooms, through the elements with which we condition them, try to give them tools to live their childhood stage playfully. We should not think like adults when choosing the colors of their walls, the design of their table clock, the placement of their toys, we can even invent for them a wonderful space giving the floor a very special touch.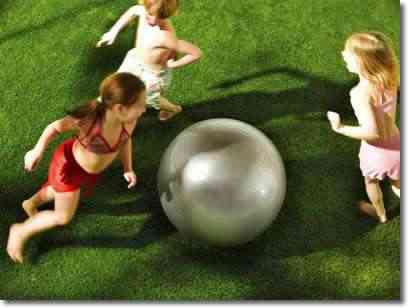 The idea of ​​putting artificial turf on the floors of your rooms will seem a bit crazy, but very close to the wishes of children. Living in the park, taking a walk in the mountains, holding a field battle, playing golf, tennis, horse riding, all this and much more, you can make your children in your room-meadow, in a safe and fun
The artificial turf of the Spanish manufacturer NICEGARDEN, looks perfectly cared for and is resistant. It is composed of fibers of two colors which makes it more natural, for this purpose it also helps the combination of its two heights, 4 and 5 cm. It is recommended for intensive use on terraces, so it is perfect for children's room. It is resistant to UV rays, to traction and its manufacture protects the environment. It can also be used in the gardens of your home, as a more traditional alternative. To access the description of this product and make an estimate of costs, just visit the website www.nicegarden.es.