In today's article we will make, recycling cardboard tubes, a fantastic octopus for the decoration of our children. If you have toilet paper tubes, these cute octopuses can be made in just a few moments and ... fill them with sweets! The materials They are: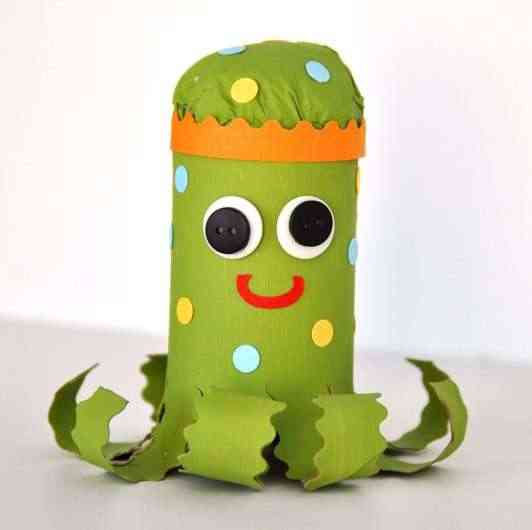 Roll or cardboard tube

Painting, can be tempera or paint suitable for children

Glue

Paper
The first thing we do is make a ball of paper and place it on one end of the tube. It can be green cardboard or fabric, as long as it's green ... this will help us assemble the head of the octopus. Then we paint the color we want the cardboard, in this case in green with white polka dots and let dry. Paint also the head.
If you do not want to paint it, we can always line the body with green cardboard and the head make green felt or green cardboard, as we said.
Now trim the tentacles, in the tube itself. To do this, use scissors and fold the cardboard upwards, this will give personality to our octopus. If you want you can help roll them with a pencil, drop them and go giving them shapes.
To make the eyes we can use buttons and add the details we want, such as cardboard polka dots.