Linoleum is a surprising material for its beauty, technical qualities and health. It is an excellent alternative for people looking for resistant materials, with antibacterial properties and do not want to lose sight of the latest decorative trends. Here we show you the advantages of linoleum floors.
What are linoleum floors made of?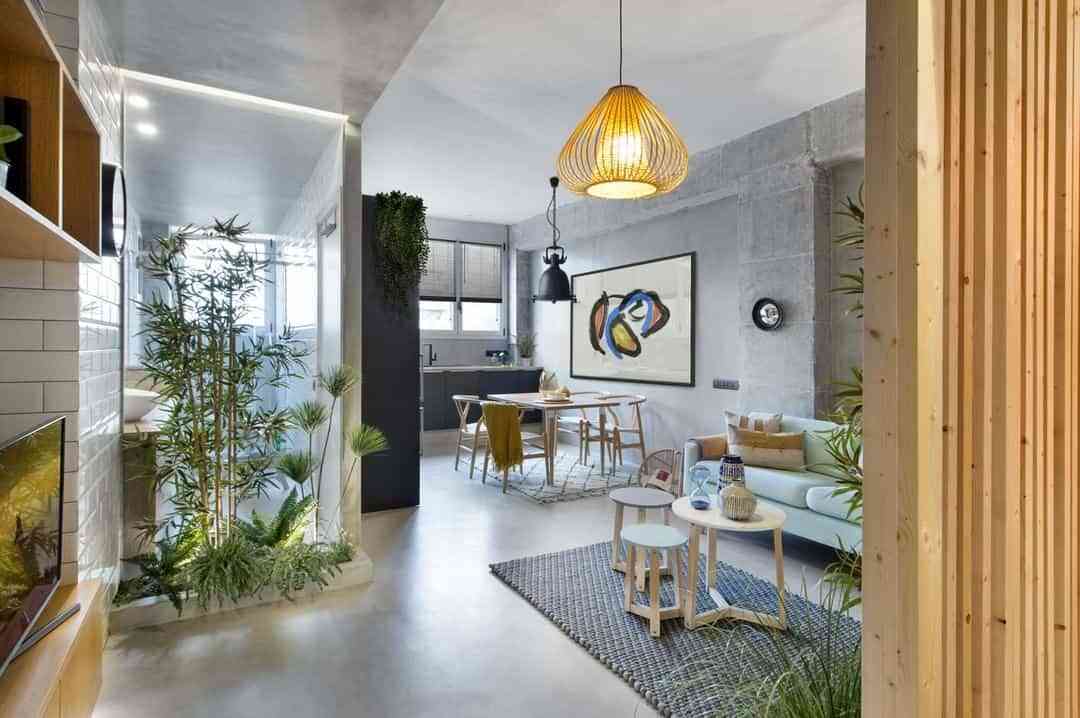 It is not a new material. Linoleum invented it in 1860 the British Frederick Waltson. Since its inception it was considered suitable for covering high traffic areas such as gyms, schools or hospitals, rather than for domestic use.
Is a sustainable material which is obtained from mixed flax oil and cork powder, made of wood with natural pigments and resins.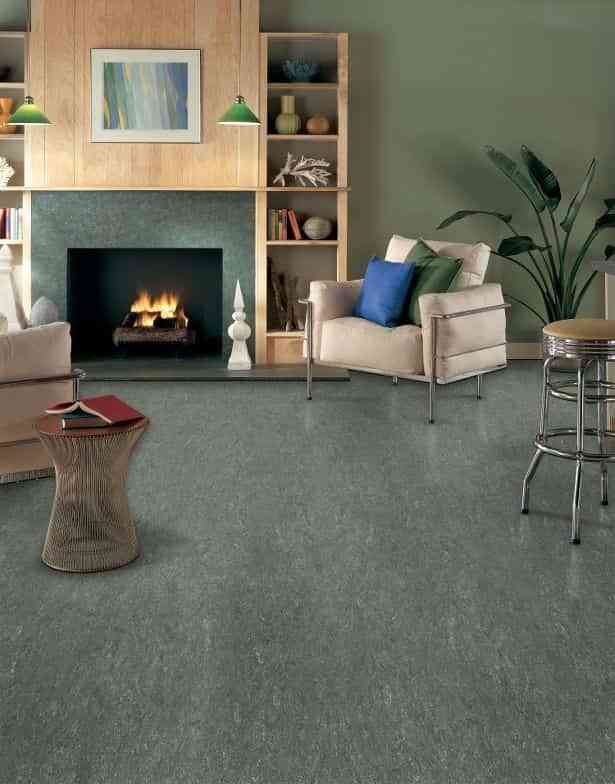 Currently, linoleum floors charge a great prominence thanks to the great variety of textures, thicknesses and finishes that you can find. It is a perfect solution for both commercial space and residential use.
The fact that linoleum is a biodegradable material It is an ecological feature that makes it even more attractive and more adept.
Characteristics of linoleum floors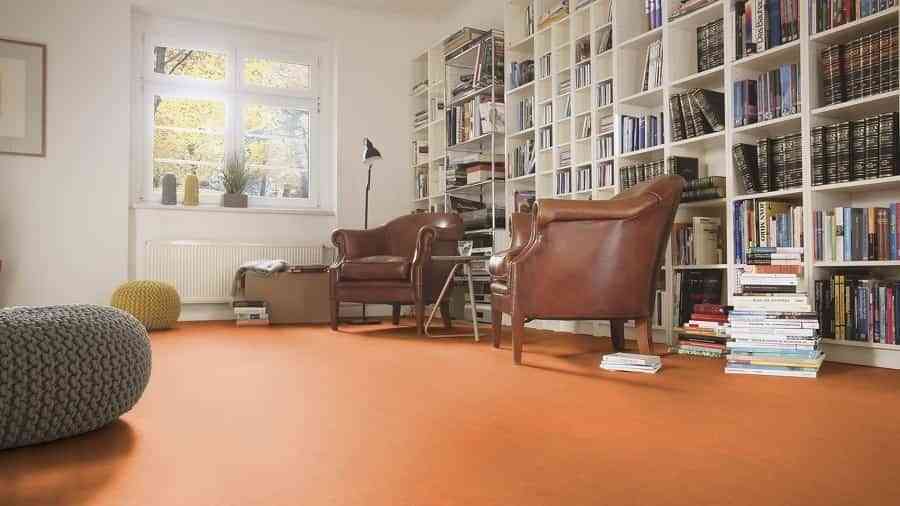 Not only its beauty and the great variety of finishes that you can find are the only claims of this material. The qualities that make him more popular every day are: durability, resistance, impermeability, antistatic and acoustic insulation. It is also resistant to fire, withstands scratches, bumps and stains. The thicknesses of 2 to 4 mm carry more comfort in the footsteps.
Thanks to the attractive catalog of linoleum floors where you can find a wide range of formats, finishes and colors .. You must add your great versatility to cover walls and work surfaces.
You may be interested in reading: Modern floors for home, which one to choose?
Why choose linoleum floors for your home?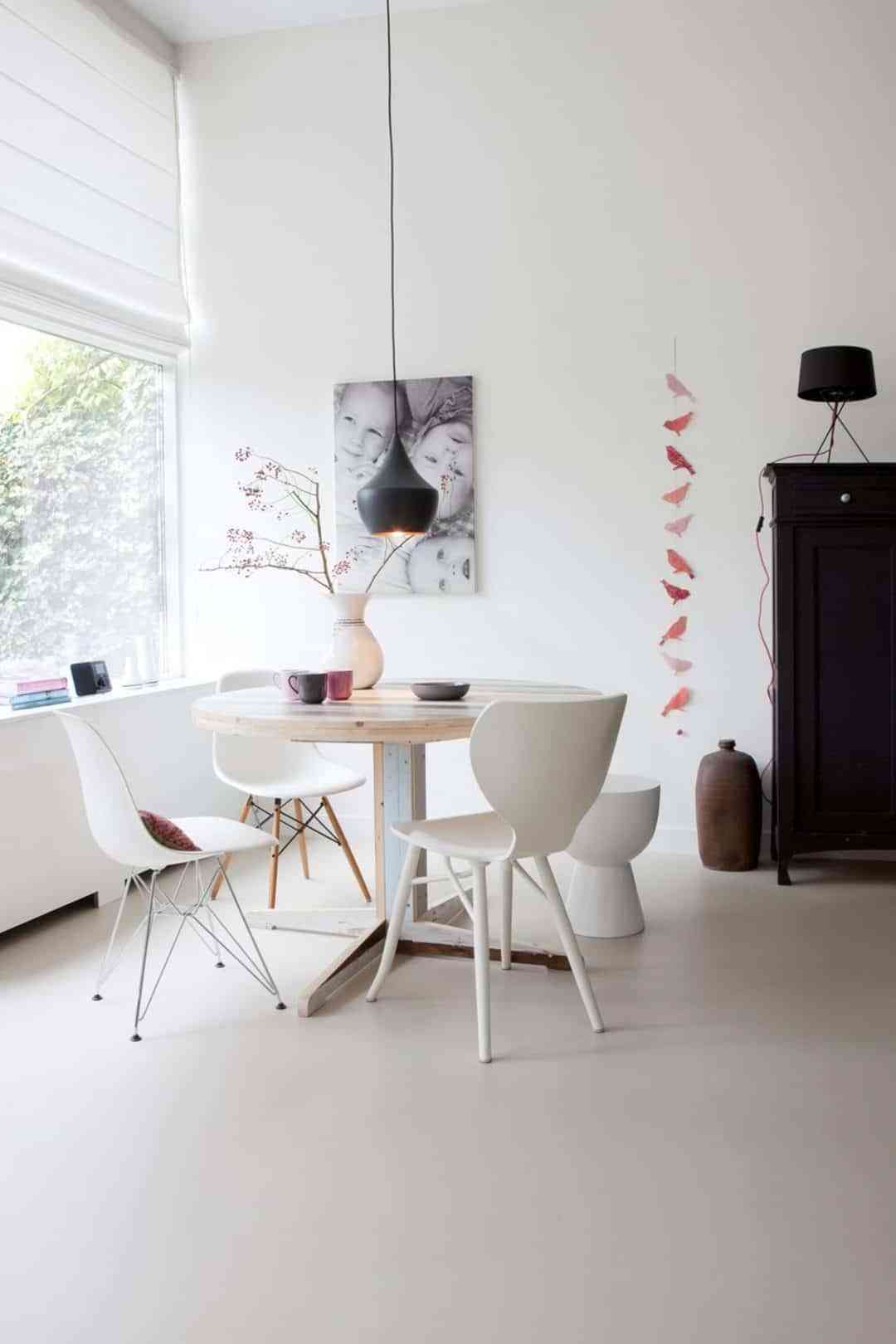 When choosing the pavement of your home you must take into account a number of factors. The resistance, the warmth, durability, the beauty of the material and the acoustic and thermal performances.
The linoleum floors have these benefits but you also have to add the price per square meter. The relation quality price es superior to other materials.
Its healthy and sustainable. This material is respectful to our health and to the environment. Is hypoallergenic, repels dirt and small particles.
The main advantage of linoleum floors is that they are continuous, so they get smooth surfaces without joints.
If you add suitable adhesives it is 100% biodegradable, being a sustainable and affordable material.
It is a perfect pavement for both public establishments and private homes.
In what spaces can linoleum floors be installed?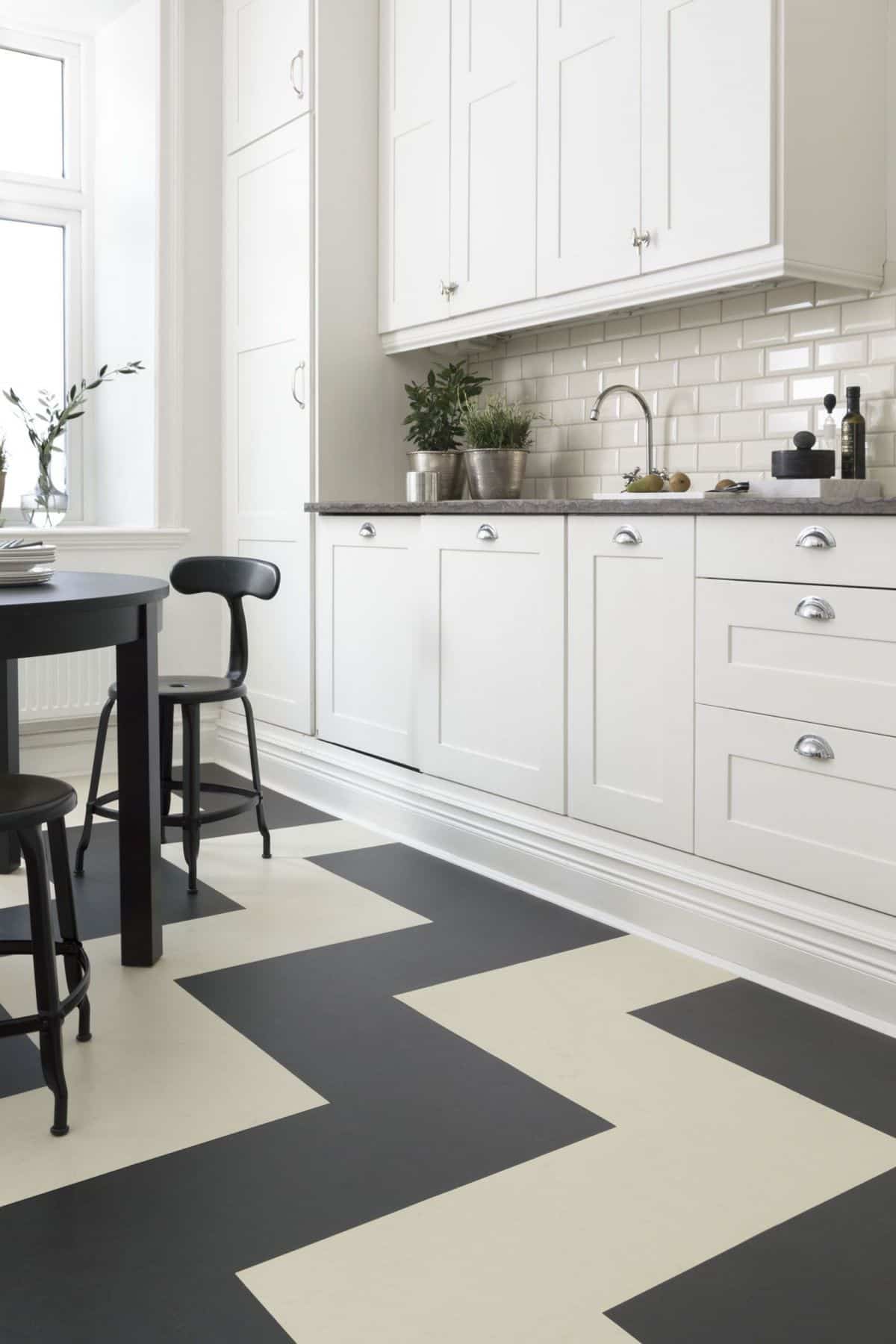 Thanks to its great resistance and the great variety of finishes, linoleum floors are recommended for domestic use. They can be installed in the living room, hallway, entrance hall, kitchen ...
They are not recommended for bathing. Although it is waterproof it can succumb to humidity conditions, causing contractions and dilations in the material. In the Outdoor spaces should avoid direct exposure to the sun.
In the children's bedrooms where maximum hygiene and resistance is required, linoleum floors they are a great solution. For its special characteristics: antibacterial, antistatic, waterproof, resistant to shock and wear.
New finishes and formats in linoleum floors
Being a material on the rise and due to its growing popularity has made the manufacturers develop new solutions. That will adapt to the needs of the different spaces.
It is usual to find it in roll format or in adhesive tiles. Recently new square, rectangular, slatted proposals have been added, allowing for greater combinations.
They imitate perfectly to other natural materials like wood, marble, concrete ... By choosing a linoleum floor you can achieve a finish that mimics wood flooring, but that is more resistant, antibacterial, easy to install and economical.
Installation of linoleum floors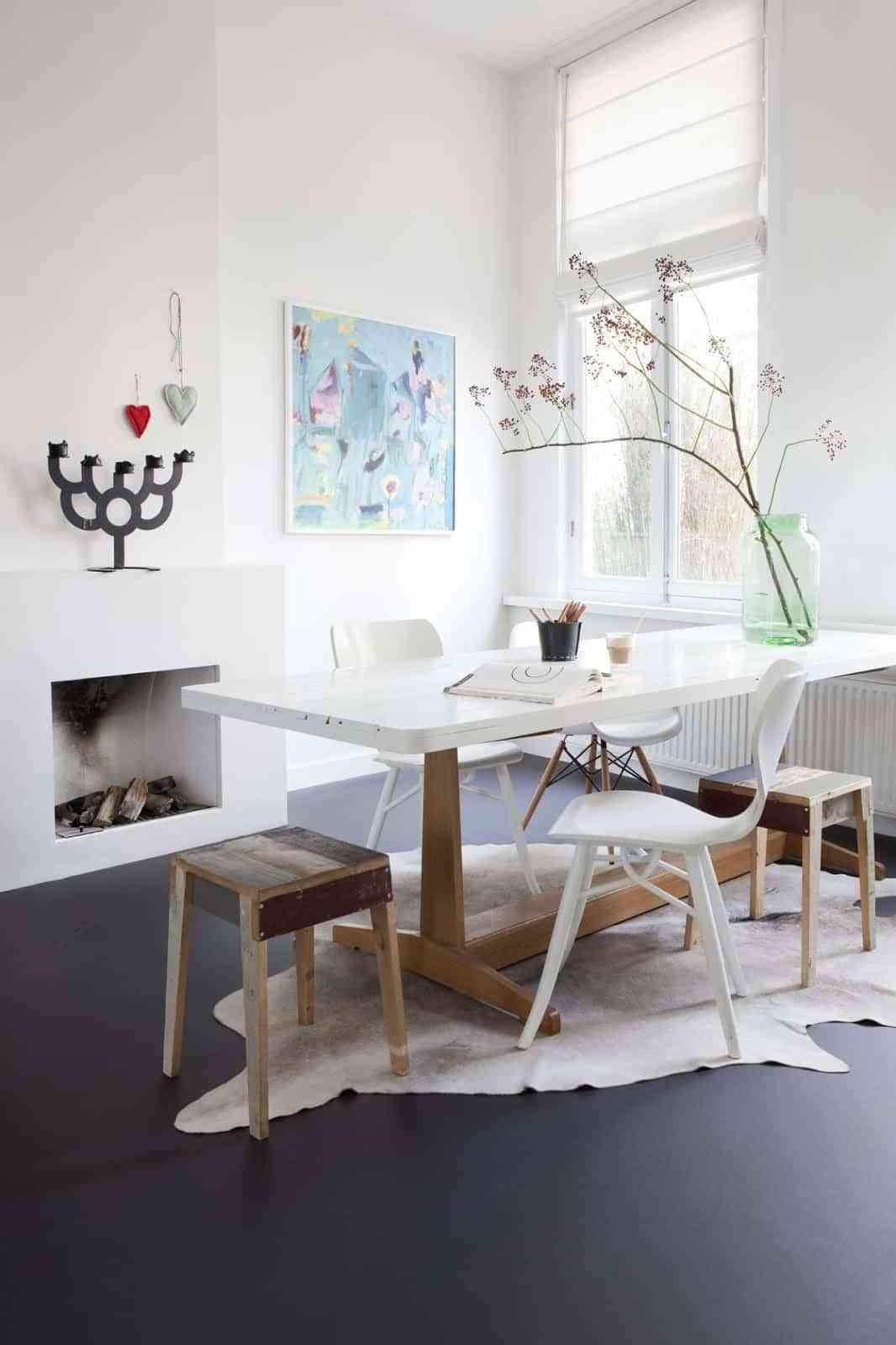 As for the installation, the linoleum floors as well as the vinyl flooring can be installed on the existing pavement o about mortar. It is essential that the base is smooth and in good condition. The installation must be done by qualified professionals.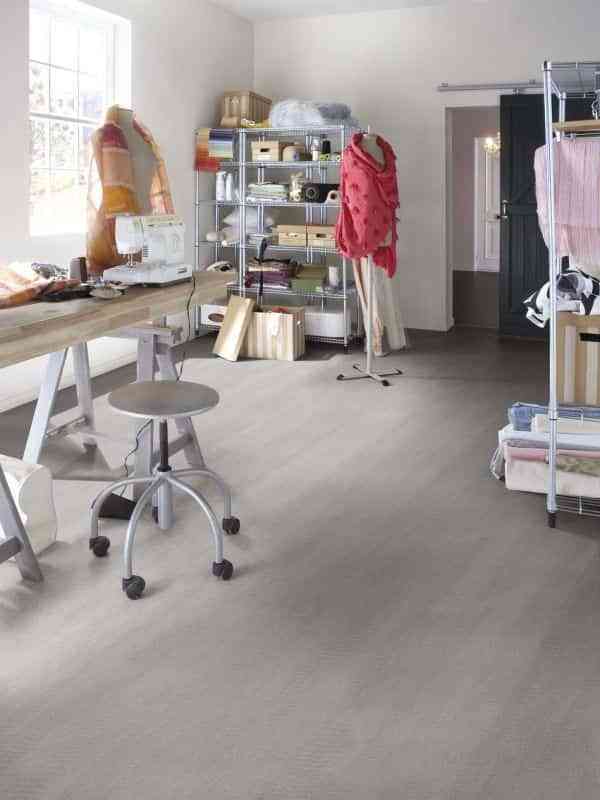 This material may have some weak points that you should know about. Sharp objects and heavy loads can alter the material. Although it is a material quite resistant but not unchangeable.
Care and maintenance of linoleum floors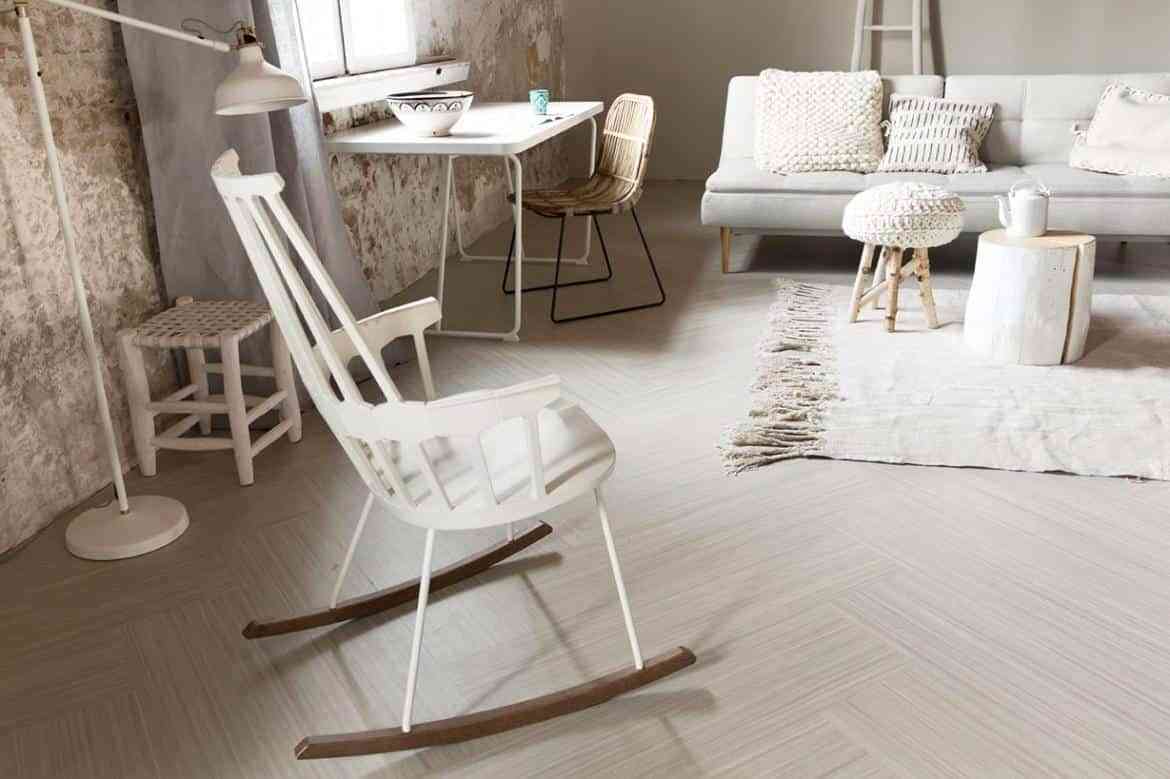 The vast majority of linoleum floors have a protective layer for better conservation and avoid spots. This material does not need a great maintenance. To clean it daily, simply clean it with soap and water (neutral or with low PH). For difficult spots it is not advisable to use ammonia, bleach, alkaline products or solvents, because they would suffer discolorations or loss of brightness.
Another factor that must be taken into account is the amount of water used for cleaning. So that I did not penetrate the joints, it is not necessary to wet the soil excessively.
It is possible that with the passage of time and daily wear lose shine. You can recover it using a polish or specific wax for linoleum floors.
You may be interested in reading: Renew your house with a vinyl floor and take advantage of its advantages.
What do you think of linoleum floors? They are an attractive and interesting alternative to consider.