Estefanía, author of the blog Con Dos Tacones (C2T), has been fortunate to have the advice of Daniel García Calvete for the decoration of one of the most important spaces in every home. We present the living room decorated by Vintage Hunter and Kenay for this it girl so glamorous that I was looking for a perfect combination of luxury and modernity.
Moving such a defined personality to the heart of the home is something only a first-class professional could do. This room decorated by Vintage Hunter has a air of modernity, vintage and current unparalleled thanks to the pieces selected from the Kenay decoration shop, but also gives off an air of unique identity thanks to the exclusive pieces obtained in the Madrid Trail that integrate perfectly into the environment.
The power of color and light
Estefanía wanted to give light to the living room of her house located in an 23 flat in the center of Madrid. And is that, although the space is not very broad, we do not have to give up having a majestic living room with dining room and even fireplace. The keys in this room decorated by Vintage Hunter are: light colors, few furniture and very well selected.
White walls, white curtains, practically no dark furniture and even ... great white carpet! Undoubtedly, this room began as a blank canvas in which to paint with the color of accessories and accessories in golden and neutral tones in its vast majority.
A small nordic style dining room
Table Cross and the four chairs Rass in several colors of Kenay make up this little Nordic style dining room crowned by a chandelier and crystal obtained in the Rastro de Madrid.
Picture Sweet Rose, also Kenay, plays with the same neutral tones by adding a pink quartz apex. Also, the complements that make centerpiece are decorative and practical contributing color, smell and environment through the flowers, the candlestick and the candles, and finally, a touch you fundamental tendency with the pineapple figure Essential in every current room!
vintage showcase
Showcase Nimes by Kenay with a pickled finish that combines white with a neutral mint green tone, it is characterized by being handmade, so each piece of furniture is unique. Its four shelves and glass doors provide a double functionality: storage and decoration.
A fireplace on a small floor
Do you want a fireplace? Do not give it up no matter how small your room is. As you see, the decorative contribution of a chimney can be irreplaceable, and even if you can not perform a real fireplace installation, nobody can stop you from doing a decorative with a plaster molding like the one in photography.
If you're still dying to have fire ... choose big candles! Undoubtedly an original idea of ​​this room decorated by Vintage Hunter and Kenay for Estefania.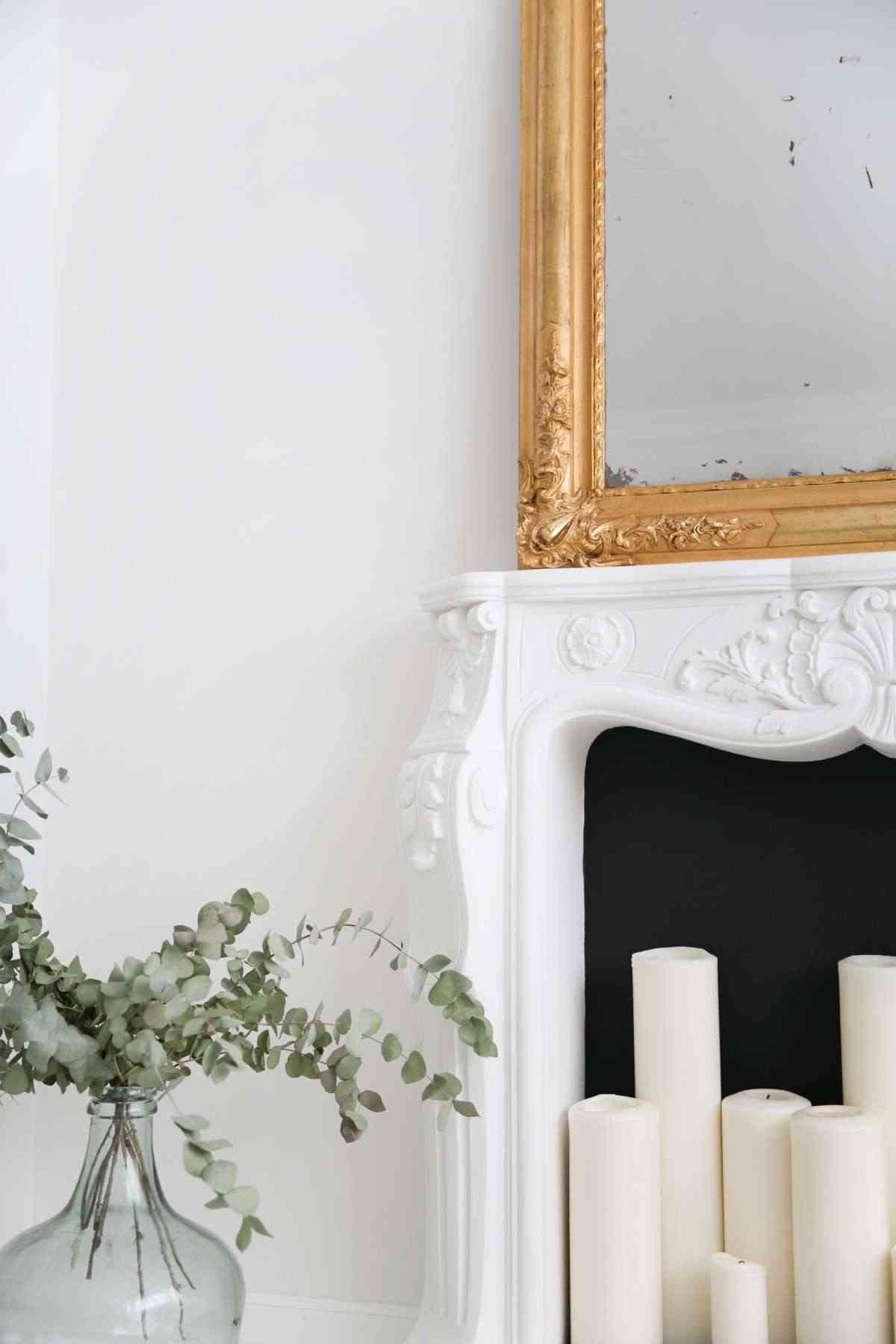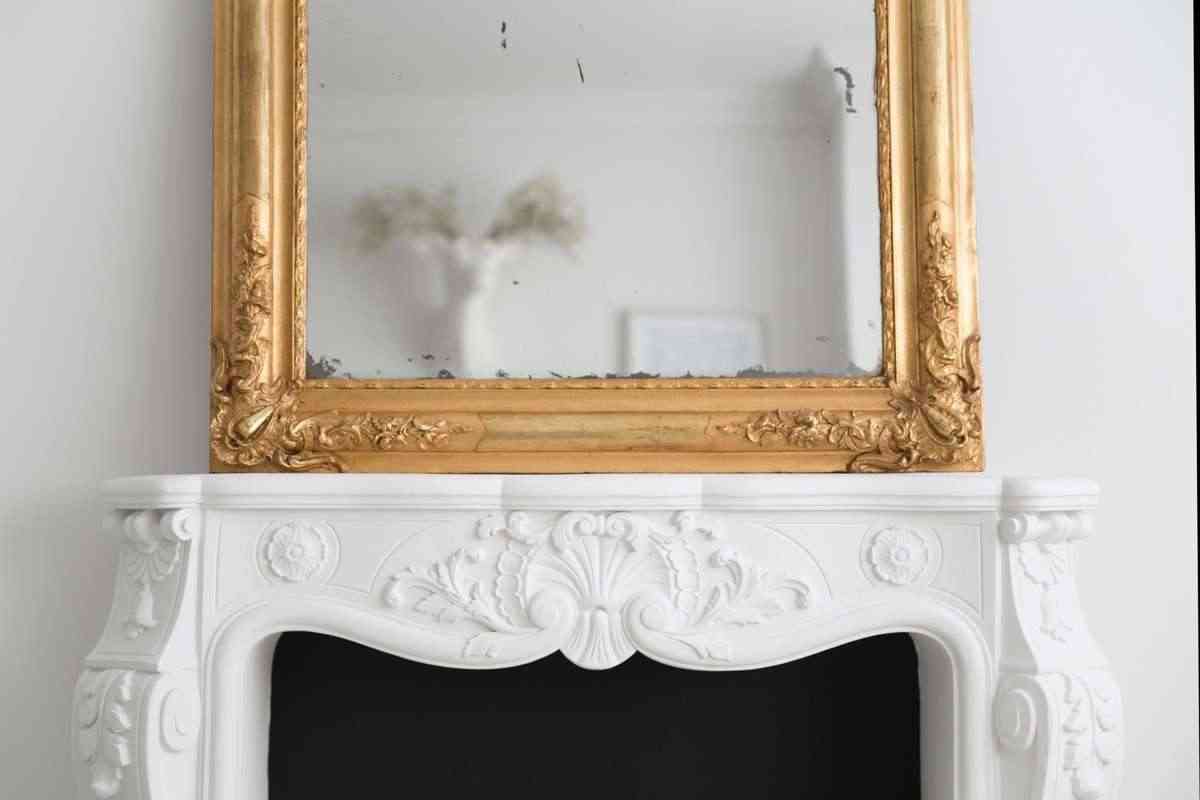 And that mirror? Well, nothing more and nothing less than a old mirror restored and achieved at the Rastro de Madrid. Do not you think it's wonderful?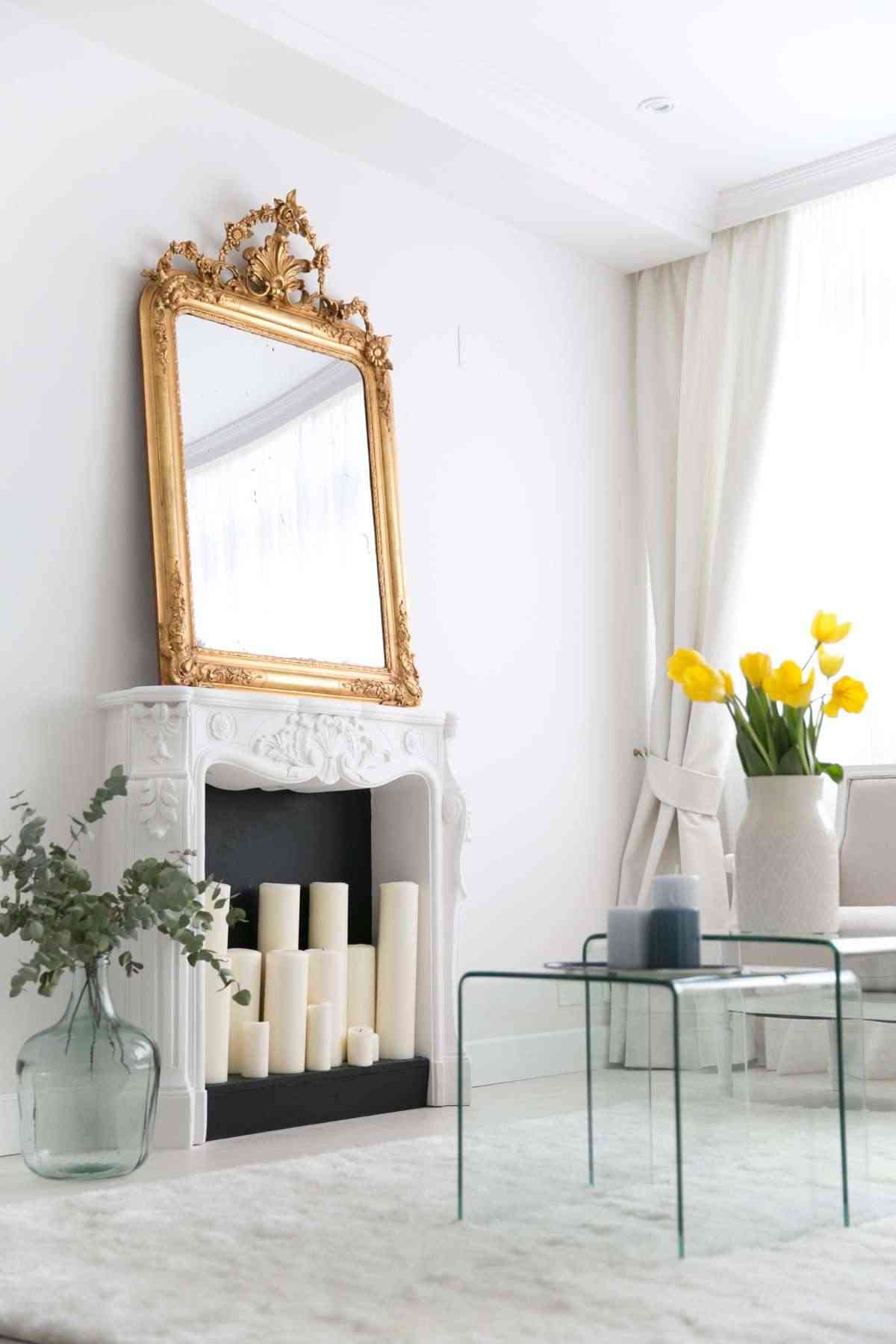 The power of details
Do you know how to get a coffee table for the living room that does not take away space or add a sense of small space? Transparencies are the solution, and hence the use of the Lang Set Nest Tables with its subtle and light elegance that also allows multiple positions to bring them to different sofas or armchairs.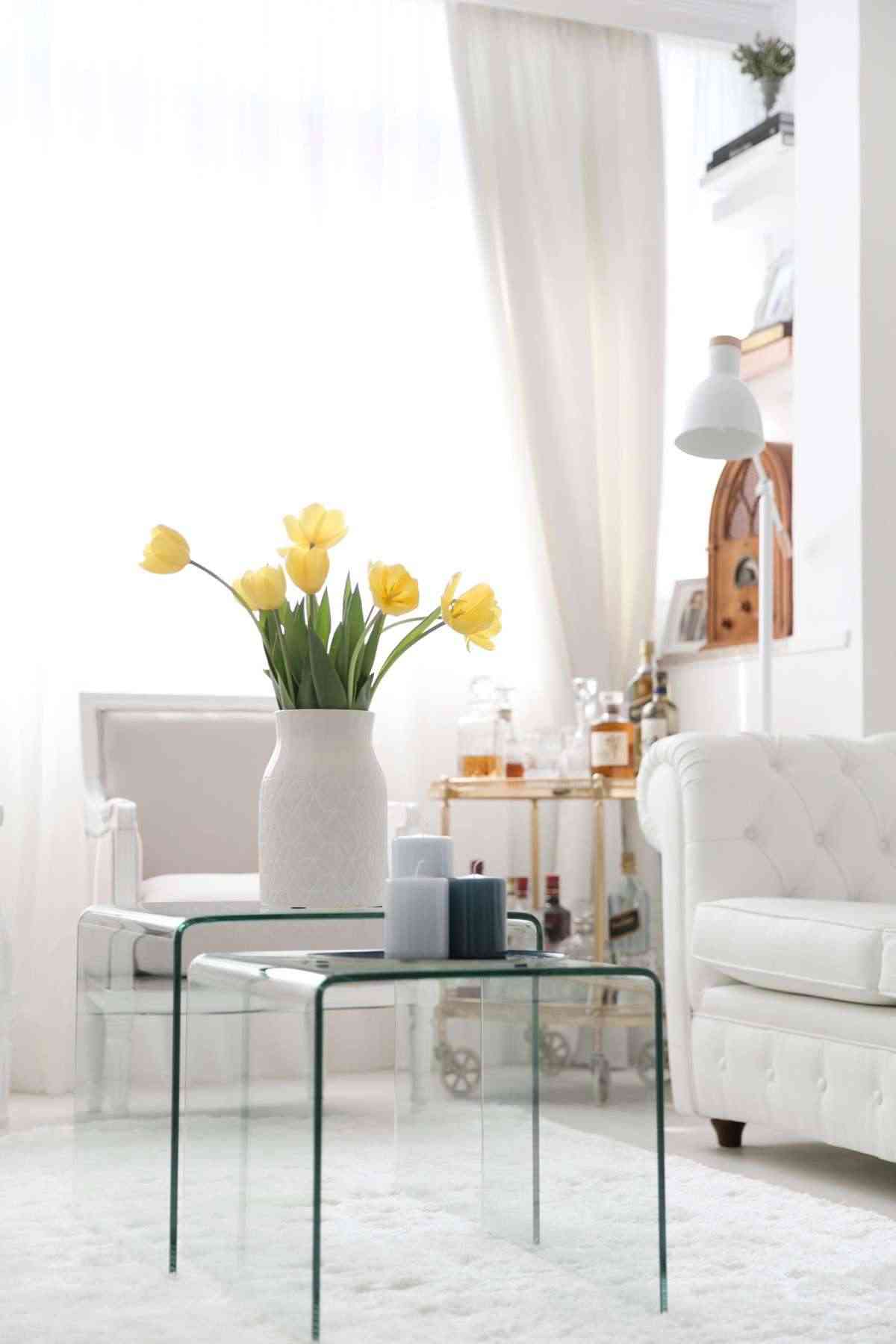 An old waitress in crystal and gold, together with an old radio, can add a lot of character to a small corner of the room.
The cushions and blankets can not miss to enjoy Sunday afternoons on the sofa. Of course, have a good place to store them while you decorate, as for example, this wire basket of photography.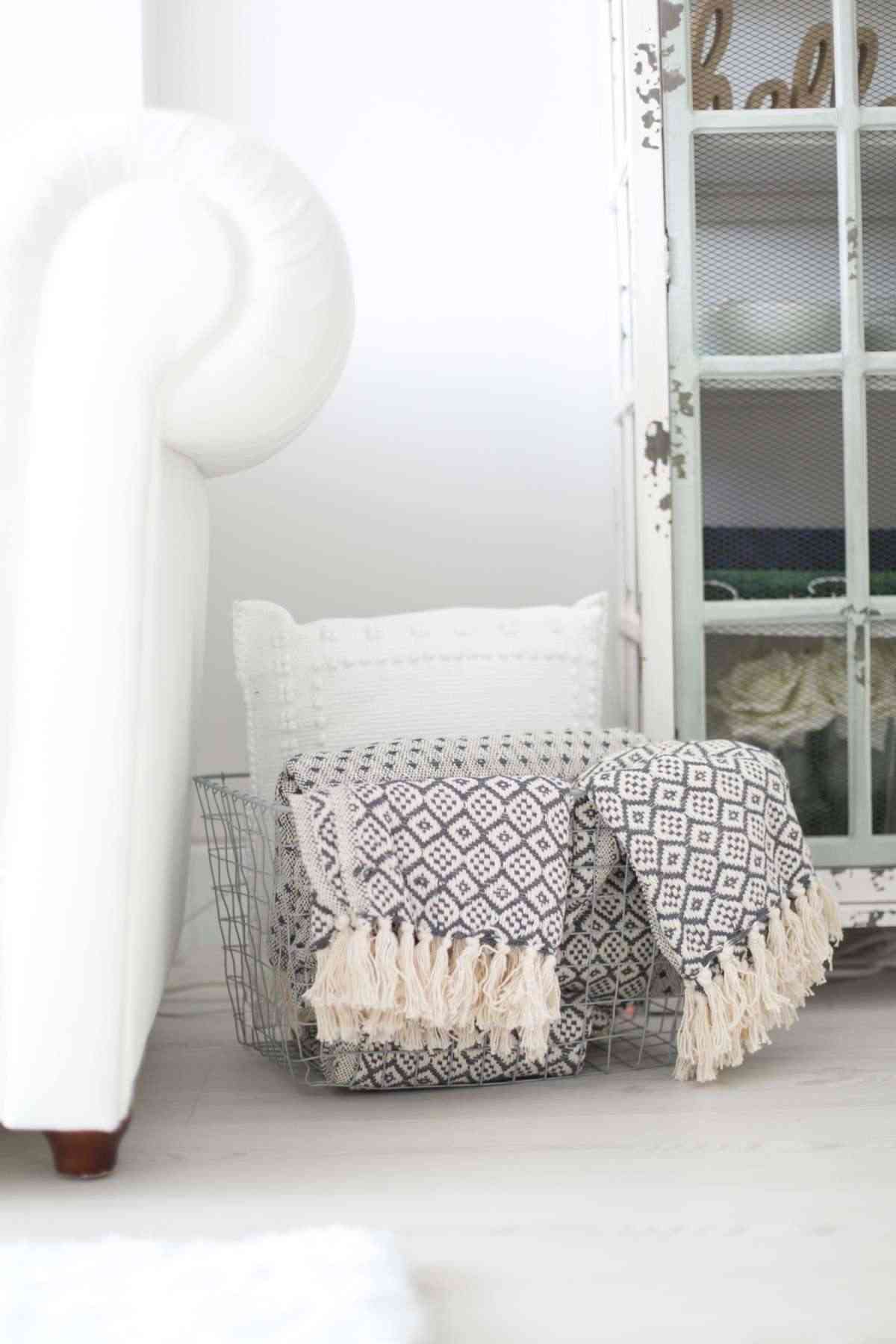 Flowers, mirrors, and of course, a head of deer in ceramic or esparto, are other elements that bring character and modernity to a room like this.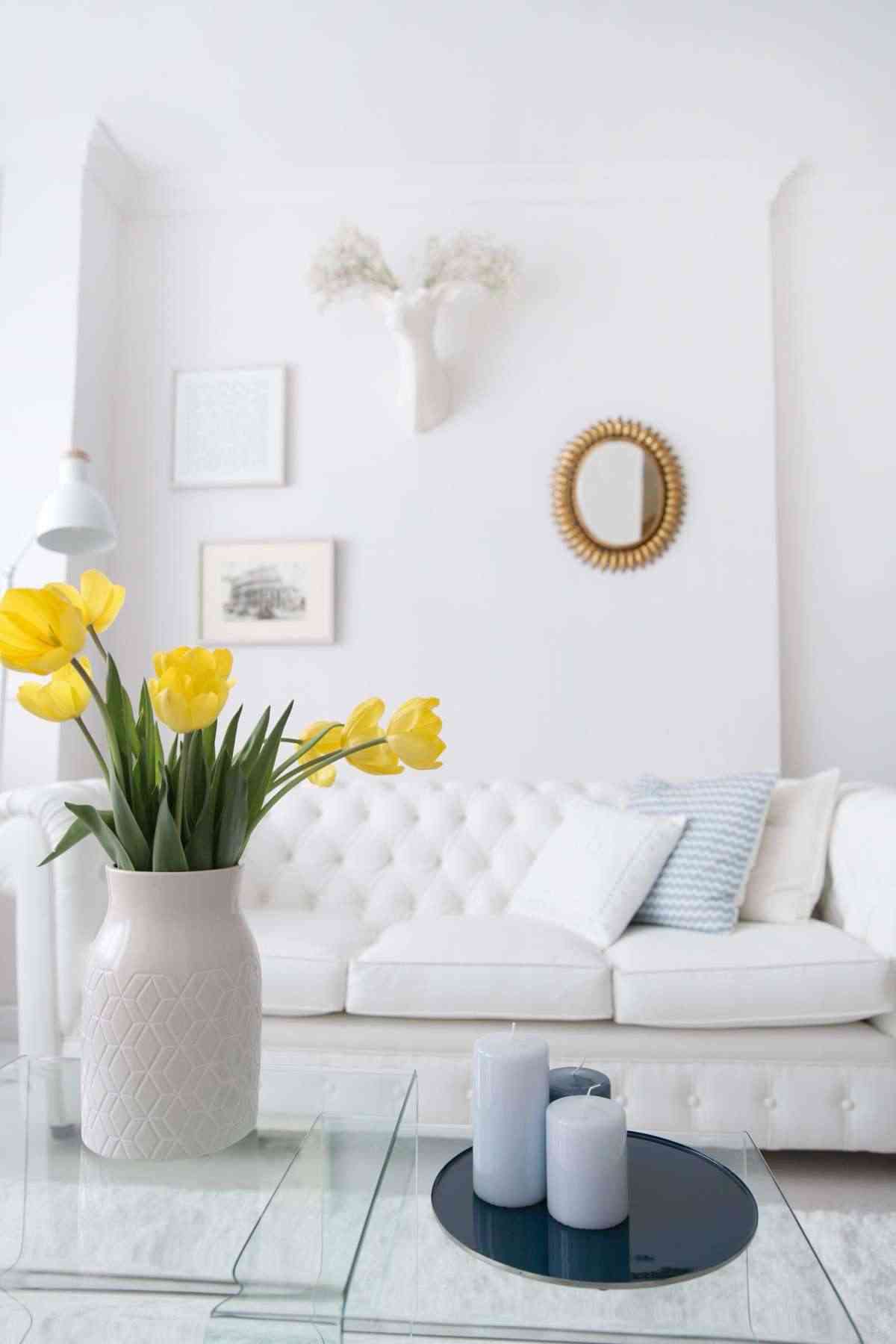 A lamp inspired by French perfumes, paintings with inspiring phrases and some personal details such as photographs in beautiful frames, complete the decoration of this elegant room with vintage touches.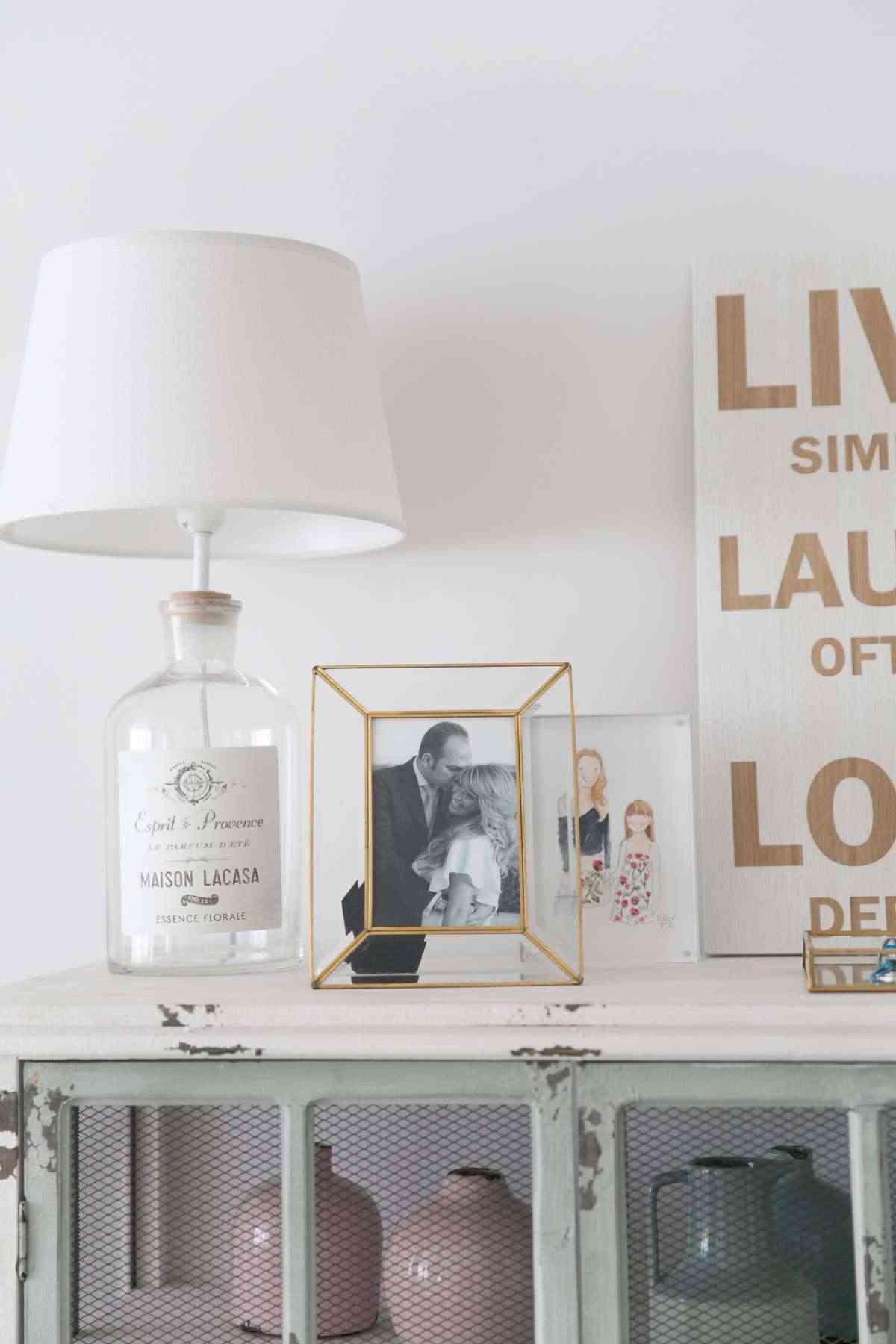 Finally, I show you a video in which, both the designer and Estefania, tell details about the transformation of the room decorated by Vintage Hunter:
And now, wishing that Daniel himself would enter my door to put some order and meaning into the decoration of my living room, I invite you to read a previous post about the decoration of Sara Carbonero's house and Iker Casillas in Oporto, also with furniture and decoration of the firm Kenay.