Do you know how close your pool and protect it from winter what's next? We tell you all the things you have to do to achieve it. So getting it ready next summer will be a breeze ... And much cheaper! Take note.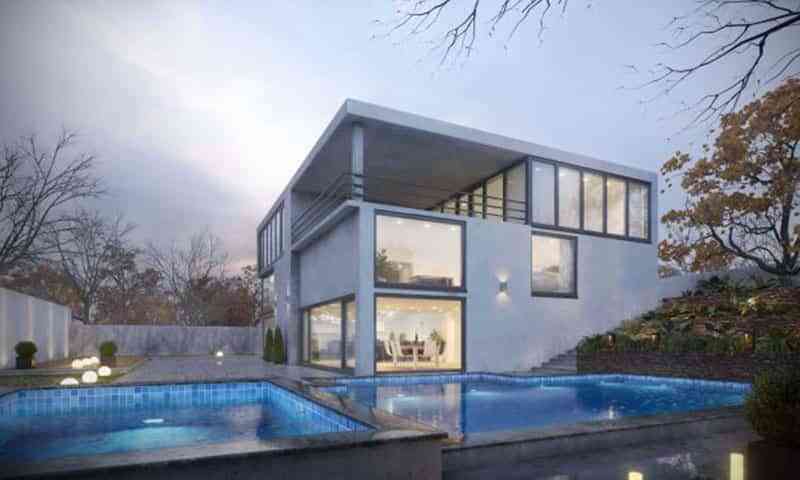 Little by little, summer comes to an end. And although we are still accompanied by the heat and high temperatures (and I'm sure they continue to do so for a while), our mind is already in "back to school". September (and the routine) so imposes it. It's time to collect your vacation gear, close your pool, and continue to enjoy the outdoor areas in a quieter and less summery way, do not you think?
To help you in this task, here are some very useful recommendations that will help you prepare the pool for the winter season and leave it fully protected. So, next summer it will not cost you anything to get it ready, no effort or money.
Keys to close your pool
In June it cost you a triumph to set up the pool for the summer. It was dirty and damaged and you had to empty it and repair it. If this is your case, you will already know what is NOT to do Now that the swim season is ending. Just what you did last fall: nothing.
On the contrary, if you now worry about closing your pool properly, next summer will be perfect, list almost to use. And you will not have to spend so much time or money on getting it ready.
Here are the keys to get it. These are very easy tasks to do, and to find a suitable pool cover. If you keep the water clean, you will not have to change it later.
Clean and protect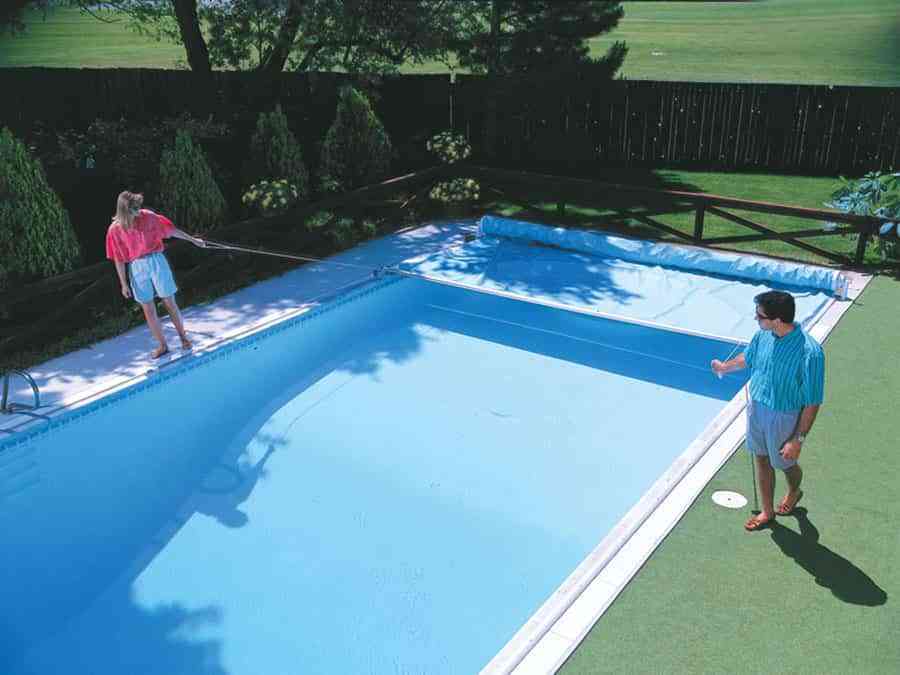 To start, lower the water level a little by leaving it a few 5 or 10 cm below the discharge jets. If in the area where you live is very cold in winter, you can float a rubber object like a ball or a plastic drum. Thus, if the water freezes, the ice will not exert pressure on the vessel walls and no breakage will occur.
Then you will have to clean the filters and protect the motor. You can use a specific product, which is known as winterizing liquid, following the manufacturer's instructions. It serves to prevent the proliferation of algae and fungi in the water, and can be kept in perfect condition for next year. Finally, disconnect and clean the filter.
Try conserve pool water It is more than reasonable, and not only to save money, but also for an ethical issue of respect for the environment. The experts assure that the water of a properly treated and conserved pool, be it chlorine or of salt chlorination, you can take advantage during at least three seasons of bathing, how about?
A good winter cover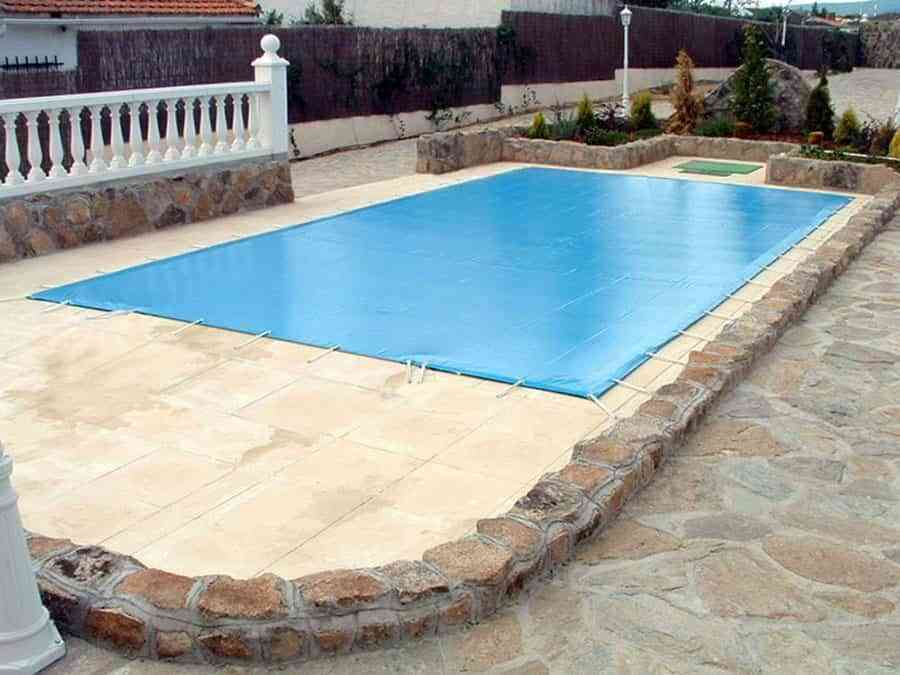 The next step in the routine of closing your pool consists of install a specific cover or pool cover for winter. There are several types of covers, but the most used are polyester covers covered with PVC.
They fulfill several functions: the first is to keep the water free of leaves, branches, sand, etc. Many of them are opaque, which helps microorganisms do not multiply. As they also protect the water from low temperatures, they help prevent it from freezing. And also they prevent it from evaporating in the spring, with the savings that this implies.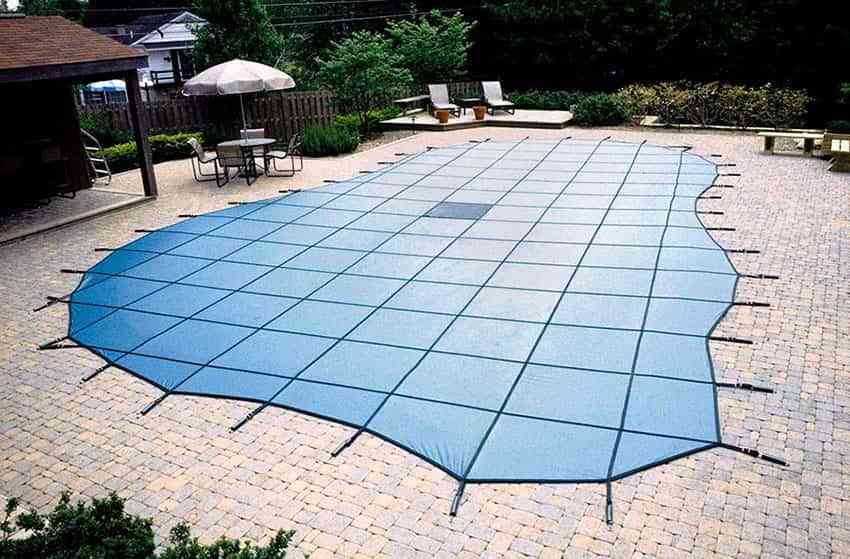 On the other hand, if you have young children you will be interested to know that the covers are also a child safety element. They prevent children from falling into the water, which is a relief for parents. Of course, to be sure it is important that the cover is well tense on the surface of the pool.
Different options to choose
There are several options among which you can choose the cover that best suits your pool. There is mobile wooden covers that open and close sliding down some rails.
You can also choose to a retractable cover, made of PVC or polycarbonate. They also slide along side rails, and are usually motorized. The good thing about this type of pool cover is that, being more rigid, they are easier to clean.
Finally, one of the most common options is to put a portable cover with the shape and size of the pool. To order it you will have to measure your pool, both long and wide (including the edges). Once you are going to place it, you have to take into account that is well tense and anchored. The buried pools have it anchored to the ground, while in the elevated ones it is anchored to the outside of the glass.
Every so often you will have to check that the tensioners work are in good condition and change them if they have lost elasticity.
And remember: closing your pool in the best way is always a good option. Next summer you will be happy (and very happy) to have done it.