A comfortable armchair is an element that can not be missing in any room. Be this big or small, sure you have a corner to put it. Today we give you some very useful tips so you can choose the best armchair. It will become one of your favorite furniture.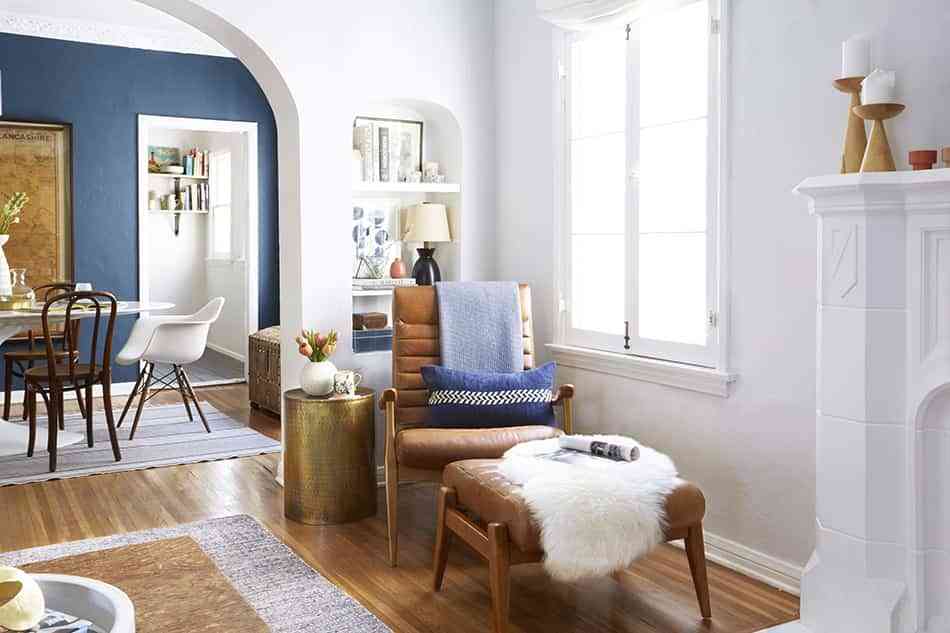 If you are looking for the best armchair for your home, you will have noticed that There is a great variety of models, designs, materials and budgets. So much variety can be a double-edged sword. Although we have many more possibilities to choose from, it can sometimes embarrass us and entangle us a lot when deciding on one chair or another.
That's why today we are going to try to analyze what must be the fundamental criteria that they have to guide us when selecting the most suitable chair for our living room. We tell you everything.
Discover which is the best armchair for you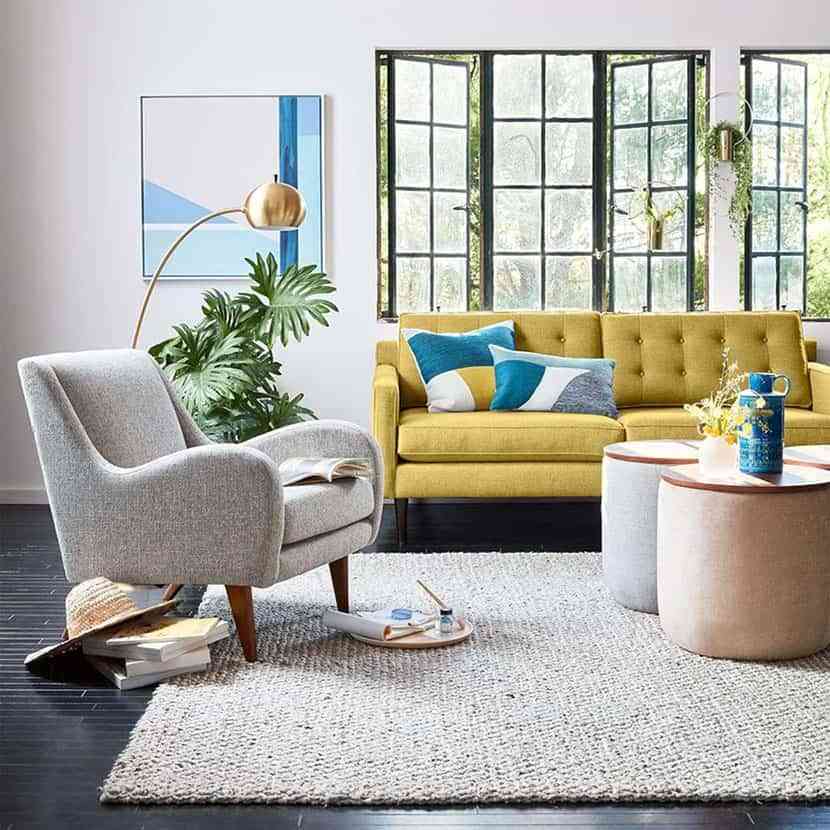 There are some rules that an armchair must fulfill, if you want it to be perfect in your living room, next to your sofa and the rest of your furniture. It does not help that you have fallen in love with a certain chair, if it is unusually large for your small house, or if it does not combine at all with your sofa.
Among the aspects that you have to look at, it stands out especially the shape and size They are two important concepts if what we want is to keep a certain harmony in terms of the decoration of the environment.
After reading this article, you will be in full power to choose the best seat for your living room, the one that best combines with your sofa. The one that welcomes you with open arms. That in which you can drop off every night to watch TV for a while or read your favorite novel.
Neither very large nor very small
The first of all is that you like the shape of the armchair, his design. Once the seat in question has been selected, the essential is that is not too big. Nor too small for your living room It is a question that has to do with scale. Choose the correct size for space is one of the keys to consider. Especially if you want to put a couple of seats.
An advice that can help you: choose an armchair that has the arms to the same height that those of the sofa. That way they will be in visual balance. And if the design of your sofa is very solid and robust, with thick legs, you can opt for a chair with tall and stylized legs, which contrast with those of the sofa. This will be a success.
If possible, look for seats in stores that give facilities when buying, and I do not mean that you defer purchases (or also). What I want to say is that it's a good idea to go to those establishments where you can try the furniture at home and return them if they do not convince you.
Of course, in these cases, you will have to make sure of the conditions that allow you to return: not having chosen a special upholstery, or having purchased the furniture on request with some customization in the design, etc.
The upholstery, a whole world at your feet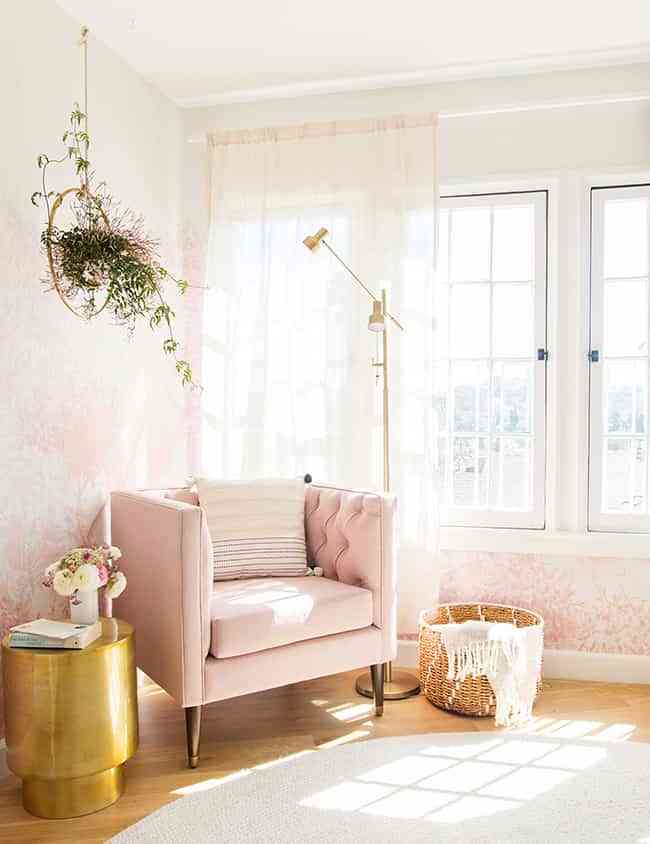 There are a lot of options for Upholstered armchairs. So many that it is difficult not to find a long repertoire of models that combine beautifully with your sofa.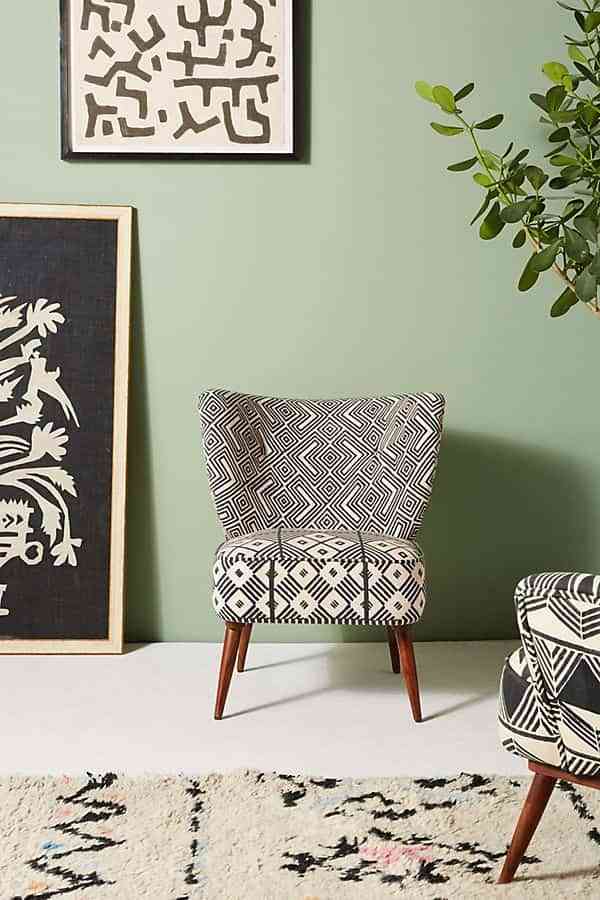 A good starting point when choosing the seat, is Do not repeat the material of the sofa. If this is leather, do not choose a leather chair because it will not look good. And this rule also works for textiles. If your sofa is smooth, better choose a stamped armchair, and vice versa.
Oh! And do not forget it. If yours are upholstered chairs try to choose those made with fabrics that are not too delicate. Opt for washable fabrics that resist stains well. It is also important that The texture of the upholstery fabrics is very pleasant to the touch. Keep in mind that you will spend a lot of time sitting in it.
Other materials: commitment to vegetable fibers
Choose a vegetable fiber armchair, like that of the image that is of rattan, can be an option of the most successful. For its freshness and versatility will help you rejuvenate any environment, it does not matter the decorative style. These seats adapt like a glove to any interior design.
It is convenient that you choose a high backup model, since they are more comfortable. And add a cushion so that the seat is even more comfortable. How about you get one with shiny pink velvet?
As you can see, the options among which you can choose (correctly, of course) the best armchair for your living room are incredibly varied. The important thing is to have clear criteria so as not to err in the election. Which is your favorite?