A rug is the finishing touch in the decoration of any room. The final touch that gives the environment that point of warmth that we like so much, and in children's matter Lorena Canals is a reference. Now the firm presents its new website with online store and much more.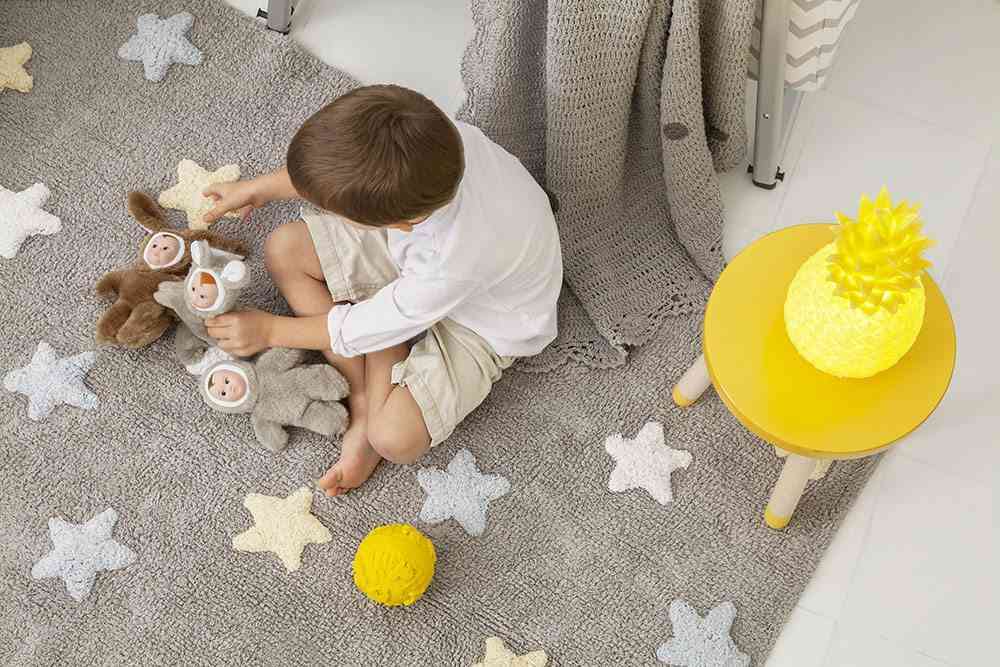 When we consider the decoration of a space in our house, specifically the bedrooms, what we are looking for, apart from the fact that we like the result, of course, is that be comfortable, cozy. That we want to be there, that we feel very comfortable. And to achieve this we have at our disposal a large number of elements: lamps to create the right lighting, textiles to make the space more comfortable, etc.
Well, the carpets They have always seemed to me one of those elements that contribute a lot to the decoration. Not only they fulfill their function very well (or rather, functions, since there are several objectives that we see covered with them), but also they are beautiful and decorative. Among the functions that a carpet fulfills, is that of protect the floors of the daily trot, in addition to bring warmth in winter.
And if we talk about children's rugs, we will have to add one more function: to become the perfect setting for games of the kids in the house.
Discover the new online store of Lorena Canals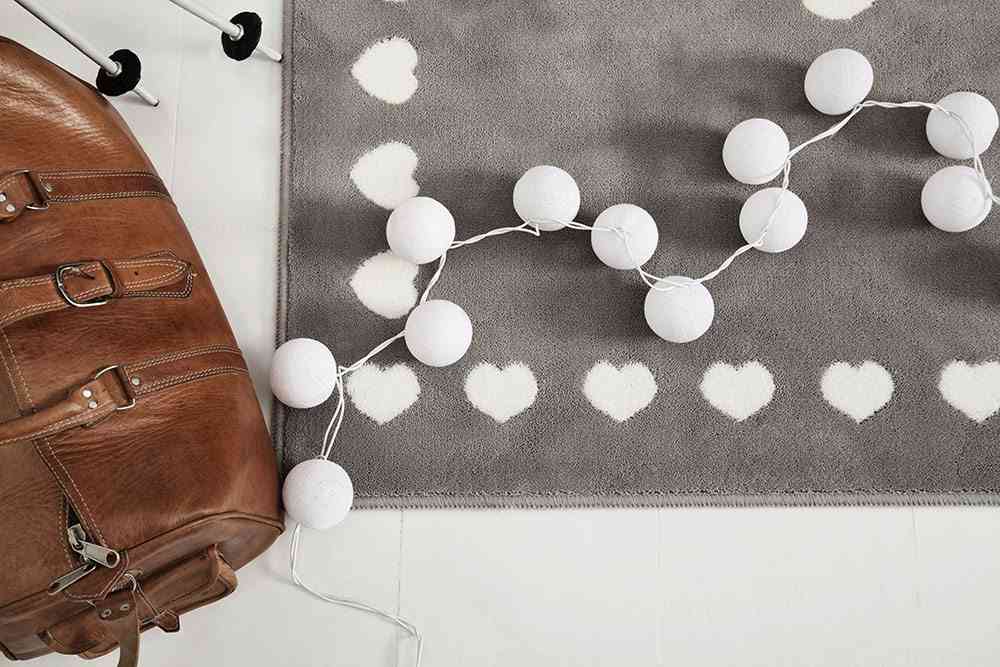 A rug is a plus in the children's room. It invites you to play, to throw yourself on the floor, it makes the environment more comfortable and gives it a special touch. I, of course, love the carpets in children's rooms.
If the same thing happens to you, you're in luck because from now on you will not have to go looking for that carpet you need to any physical store, or go thousands of times until you find the one you like. Now you just have to sit in front of the computer and choose your favorite model at the click of a mouse, comfortably and without leaving home.
Company Lorena Canals has just launched a new website, which also includes its online shop. And is that among the objectives of the company, in addition to offering carpets for children of first quality (that already do that), is getting updated at the Internet level, for which they have updated their website with new and better content, and with a more agile way to navigate.
They also want to be present in your life and that means being very present in social networks. After all, they are the means of communication of today and of the future!
Precious and ... washable!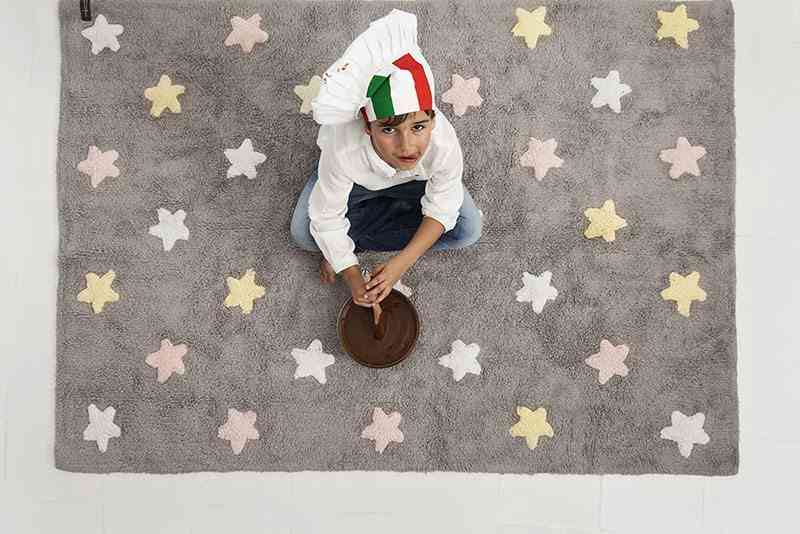 I like carpets for kids, I've said it before and it's true. However, if ever I happen to speak with a mother of young children of my passion for carpets for children's rooms, They immediately look at me as if I were saying real madness. And then they add ... "With what the children dirty ... You will have to take it every so often to the dry cleaners!"
Then, I smile to myself. It is clear that not everyone knows carpets Lorena Canals that, in addition to being pretty to say enough, can be put in the washing machine and they are impeccable. And that was one of the best achievements of the brand: to present the first carpet of the 100% cotton market that can be washed in the washing machine. Something that, yes, we agree, is decisive when it comes to carpeting the rooms of the smallest.
What else can Lorena Canals offer you?
But that's not the only good thing about Lorena Canals. In addition to making life easier by creating a washable carpet at home (and machine, of course), this firm founded in 1990 has other things to offer. Not only can you buy cotton carpets on your website, but you can also buy carpets wool or acrylic, that are also precious. Of course, you'll have to take them to the cleaners.
You will also find, still in the carpets chapter, a small series of vintage inspired models, perfect for the nostalgic. And already talking about other textile accessories present in the nursery, the web also presents cushions, sheets and duvet covers, etc.
An intuitive and practical website
The new website of Lorena Canals is a discovery. There, in addition to seeing the new designs (your catalog grows a little more each season), you can learn a little more about this Spanish firm, its way of working and its production that respects the environment and other important values, such as protecting children.
Finally, a wide range of interesting things that will help you a lot when it comes to decorating your small or small room. If you are looking ideas, inspiration and carpets, Check out the new website of Lorena Canals.
More information and images in Lorena Canals.