If you like urban decoration, if you do not have a hard and want to build your bedroom, today 2.0 Decoration we encourage you to make a great headboard, with Love.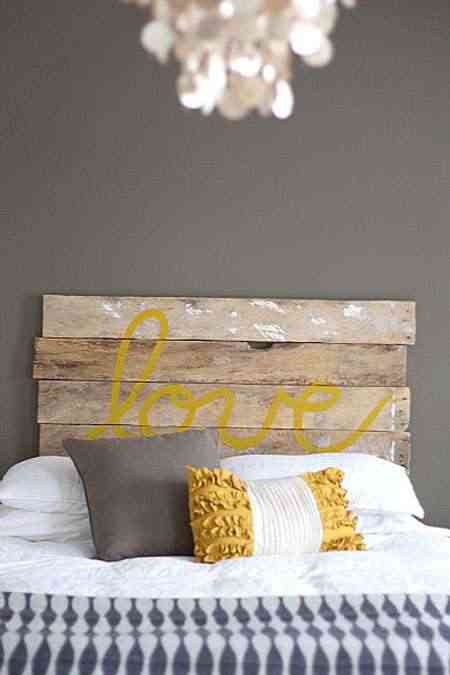 Recycling is a great opportunity to release many items that we have at home and we still do not know what to do with them. Granting a new function will be our secret.
Looking for a quick change of look, for our stay, we came across this curious headboard, for the bed.
The special thing about this article is that it is made with wooden planks. We can get planks in many places, and our headboard will look great.
The materials we need to carry out this activity will be some old planks that we can get or that we already have at home. Some brackets to mount the boards on the wall. And paint to write whatever we want, in this case the word Love has been written in a yellow color.
If you like it, get to work!
First we measured the planks and the width of the bed. If they are too long, we will cut the tables. Once this is done and very clean we place the hooks on the wall. As you can see in the image, there are two strategically placed hooks to prevent the headboard from coming forward.
Now we take the planks and join them with the help of the supports. We will place the supports just with the measurement that we have made previously for the wall, in this way they will coincide perfectly when hanging it from the wall.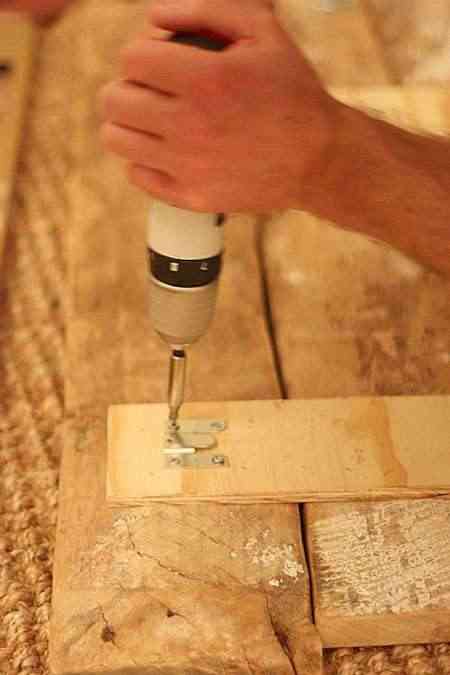 Once well united, it only remains to apply a little paint to write the word Love; We can also write or draw what we want. Quick, easy and simple ... if you are looking for something different, maybe this will help you.