Domestic lighting It also moves by trends, returning aesthetics and fresh designs. That's why it's so rewarding to discover what are these new lights, capable of generating other atmospheres, define a style or bet on a technology that gives welfare. Everything is possible with them. Get up to date on what's coming for the 2019 and what you have to leave behind.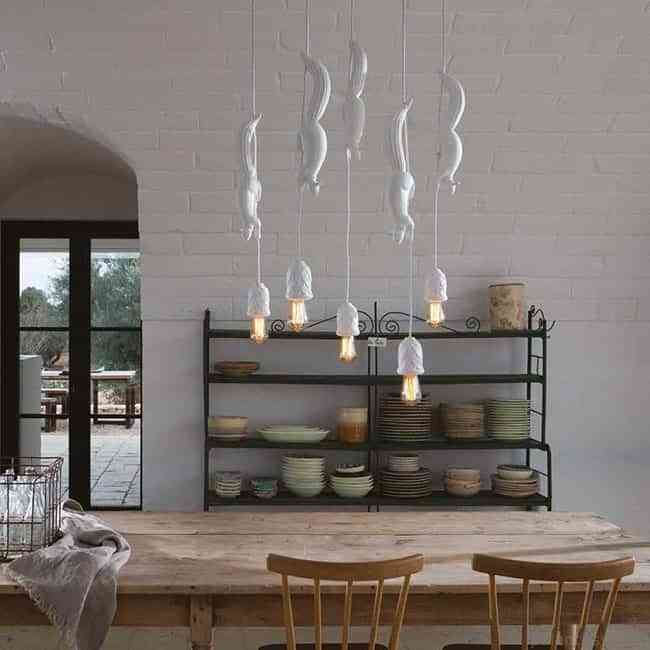 Star designs that monopolize all the decorative attention, aesthetic lamps vintage, very artistic versions ... And screens that are anything but boring. This family of new lights to interior design y domestic decoration comes full of original proposals. Irresistible lamps They deserve a prominent place and boast of them without shyness.
New year, new lights
No doubt. New and well-chosen lights can say everything about our domestic environments, or almost. The interior lighting helps us to enhance a space. To generate atmospheres with the exact degree of intimacy that we desire. Or a create subtle points of light to bathe walls and ceilings. When thinking about where to place these new lights, they are lamps born to renovate the salon's nerve center, walk the wall of the bedroom or generate a movement full of harmony in a hall.
The suspended versions They are feminine and sensual, with resin diffusers. While in the standing and the wall it is possible to discover beautiful silkscreen glass designs. O well Minimalist proposals that are inspired by nature. On study or work tables, these new lights put functionality first, but with very practical details to make it easier to use. As the models that are presented without cable. They are all a fantastic opportunity to model lighting of our environments with a stamp of current.
Tribute to the iconic Sputnik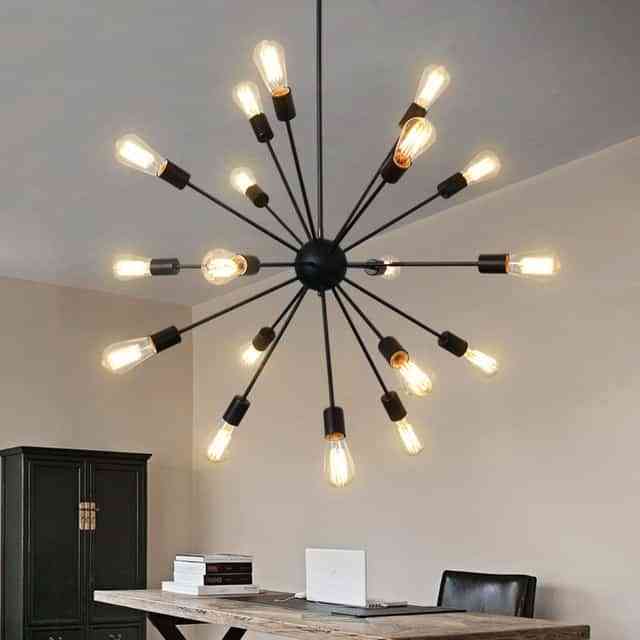 Renewing the decoration of the house with new lights gives us add to trends still in force. Maybe in his day we could not sign up to them. As the Ceiling Lamps that pay homage to the mythical Sputnik and many games have been given in many decorative projects for years. So atomic and sixties at the same time, it is a golden opportunity to integrate some of these models into our decoration. At the end of the day the icon design lighting icon continues to inspire designers and creators. And the reality is that they do not stop launching to the market reinterpretations easy to integrate in timeless scenarios and with which many of us feel identified.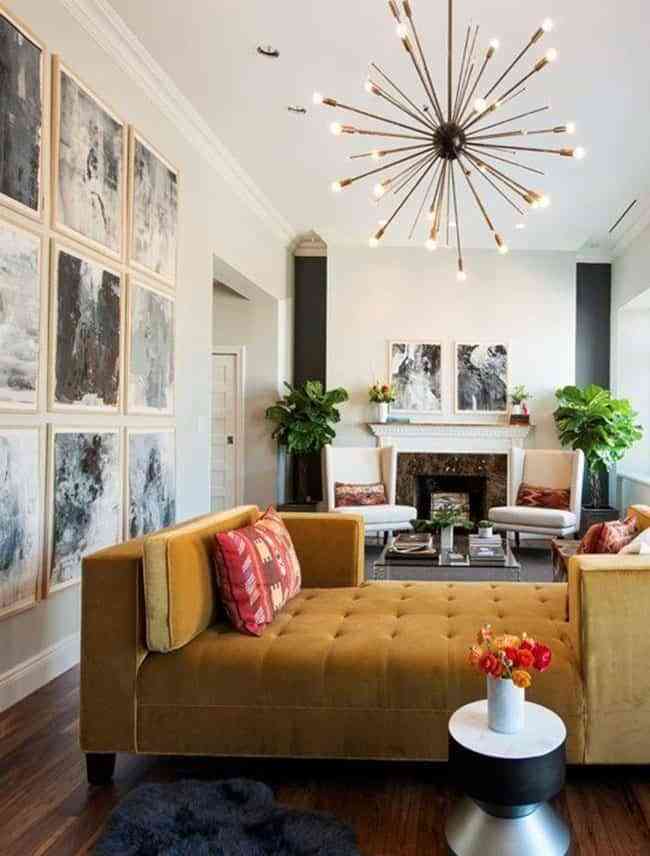 The ideal is to grant these lamps the maximum possible role. If they are very modern proposals, they are perfect for presiding high ceilings en open spaces or semi-open, typical of studios or loft-style homes, decorated with very straight furniture and a chic point. But there are other ways to show off these new lights, especially if they are more worked models, specifically brass and Murano glass.
Discreet or artistic pieces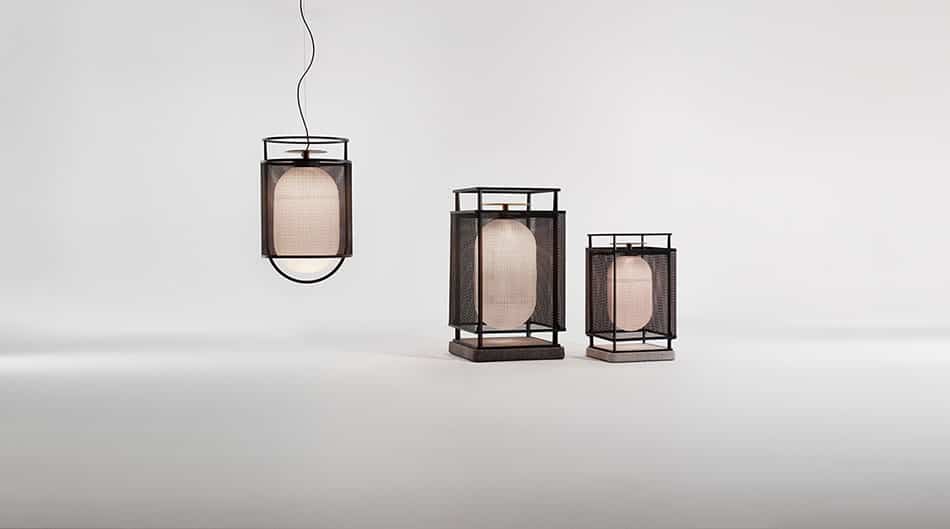 With these new lights many areas home they will become more special. His designs are delicate and at the same time it is impossible to stop looking at them. In particular, how not to fall in love with proposals inspired by nature and plant elements. Especially those metal lamps with sensual shapes that remind us of plants. In addition to illuminating, no one can doubt its aesthetic beauty, as if they were figures that shine for their aged gold finish. Of course they deserve a privileged place in many corners and thus give them notoriety. One of my favorites is in the living room, on side tables of similar materials. And next to seats or velvet sofas. But they are also perfect as unique protagonists in entrances and receivers with an eclectic decorative air.
I love the discretion of some of these new lights, which is not synonymous with simplicity. In particular, they tend to be versions Thought out to illuminate study tables, work areas and reading points. As the Chinese-inspired models, with lacquered steel mesh and fiberglass diffuser. A fantastic find to give you a oriental touch to the decoration of the environments without excesses. There is also a gap for humor in these new lights, especially if we dare to models of nice shapes, autonomous because run on battery low comsumption. Bright colors, like sun yellow or blood red. They will be luminous points full of chromatic vitality.
Sculptures for the ceiling or the wall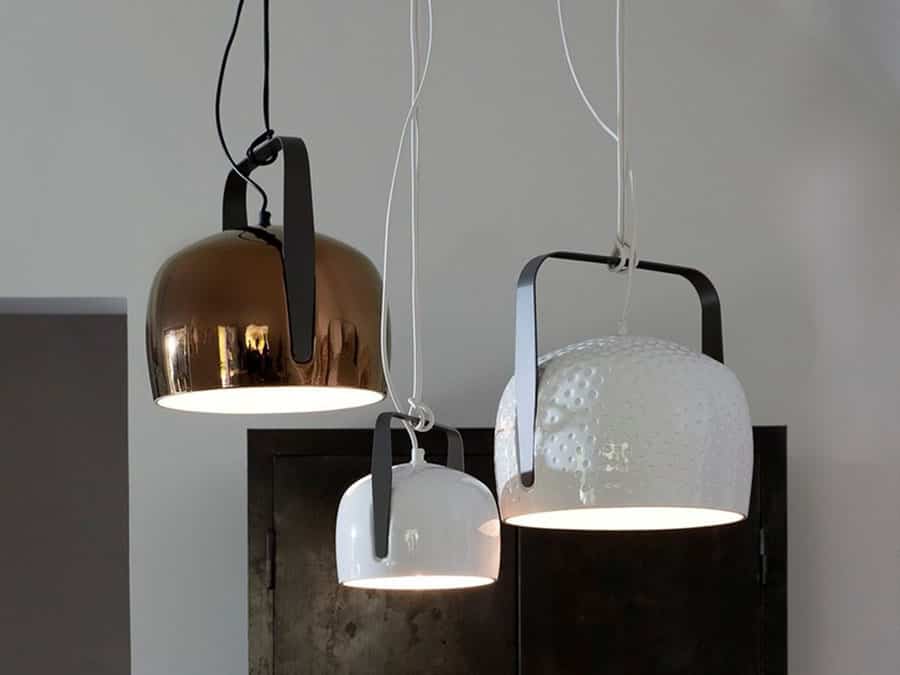 These new lights we they leave with their mouths open. Little have to do with the lamps that most of us have in our domestic interiors. They are a breath of air cool and renovator, sometimes by the hand of an artistic spirit. This is how the ceiling models of light volumes in resin are understood. When integrating them into spaces they are extremely versatile, they are not aesthetically imposed. They also highlight the most courageous proposals. Its objective seems clear: to transform a domestic lamp into something more than an essential piece to illuminate with style.
Simply discover the ceramic pieces in the shape of a squirrel and acorn, that have been born to illuminate the home in another way. Placed in the ceiling of a daily dining room, in the kitchen, next to our bedside table or in the children's room of the children of the house. They will make you talk and cause a smile when you see them. On or off.
Have you already fallen in love with them? Well, do not miss knowing how to illuminates Christmas with this spectacular lighting.