Coordonné is a Spanish textile company that has focused its production on the creation of fabrics that combine perfectly with any corner of the house. Among these corners are also the children's rooms, within whose collection we have found a model that has enchanted us.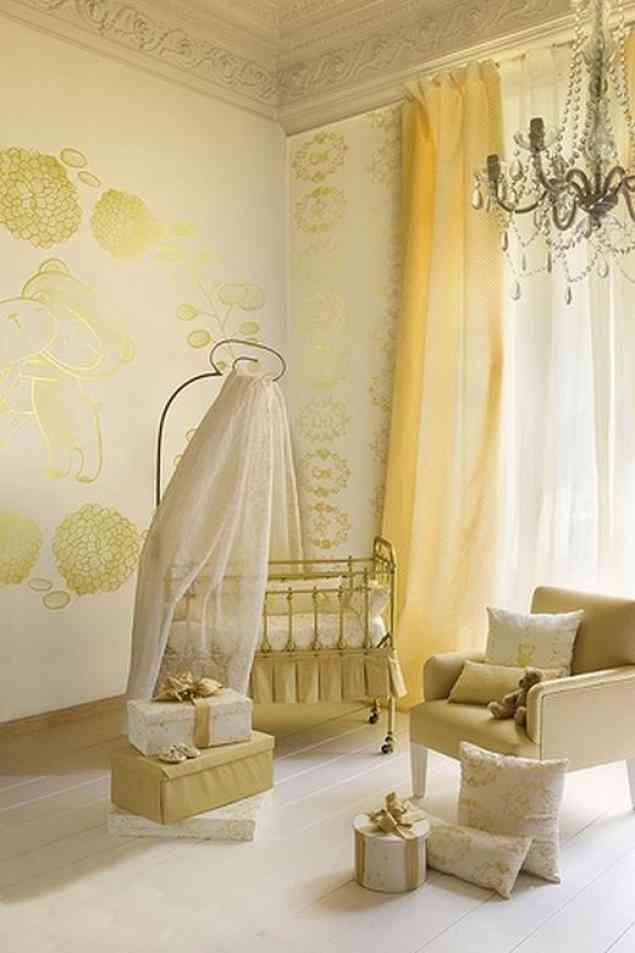 Is called Lullaby and the sweetness of its design could not be destined to another place than to a baby's room. The main reason is a baby disguised as a teddy bear that appears on the fabric. Soft and sophisticated, with a certain classic touch, the prints are made on a soft and fine cotton, combined with reversible fabrics and woven-non-woven wallpaper.
You can also order wallpaper murals with digitally printed XL motifs. In the image we see the golden model, but you can also choose between pastel blue, pink or stone.
More information: Coordonné
Vía: Decopes