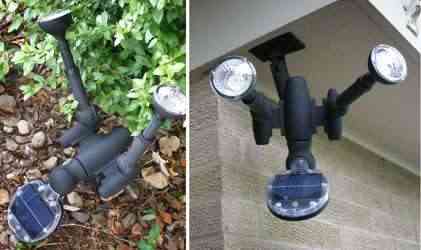 When decorating outdoor spaces the luminaire it is an indispensable element, therefore it is important to present the options that the market offers us, especially in a framework where the highlights and determining elements within the night scope are marked and defined by these unique and modern accessories.
The proposal is to improve not only the aesthetics but the performance of these spaces, for this reason, technological innovation is being consistently presented, with leed technology currently being presented as an outstanding element.
Thumb It is one of these collections designed for outdoor, its performance drastically modifies the overall aesthetic, and is presented as an ideal luminaire for stairs, paths and overlapping elements, its morphology is similar to that of a small vase or pebble which stands out for its shape and sensuality
Miami it's an incredible option it belongs to the collection of Antonangeli and its confection simulates a classic interior lamp, which with the style and sobriety of a room is moved abroad to reign and stand out in our greens.
Company Vibia he also innovates in these concepts and gives us his line break which during the day is an incredible Modernist pop sculpture which during the night comes alive becoming an amazing piece of luminary.
In the search for functionality IPV64 seems the alternative, it is an arch decorating with a wide variety of leed luminaires which is possible to manipulate from any angle even combining it with other pieces from the same collection to deliver light and charm at night.