If we look for revolution inside the decoration, without a doubt the luminaries are among the first places, and it is that these functional objects, of indispensable nature, they have found fast and remarkable changes that today position them as a decorative complement of other ornamental pieces.
This is the case of outdoor luminaires, which take advantage of the technological development of some light forms to deliver greater results and lower consumption, reducing the impact of their maintenance but increasing their prominence.
This happens with the pools, a mythical and extremely attractive place, because of that strange relationship generated by water in human beings, for the same revolution has been enormous, the old allogeneic, high consumption and very low security lamps have been replaced by optimal fiber, of a surprising quality with safety measures approved by international organizations and with the ability to deliver so many tones, how the imagination allows it.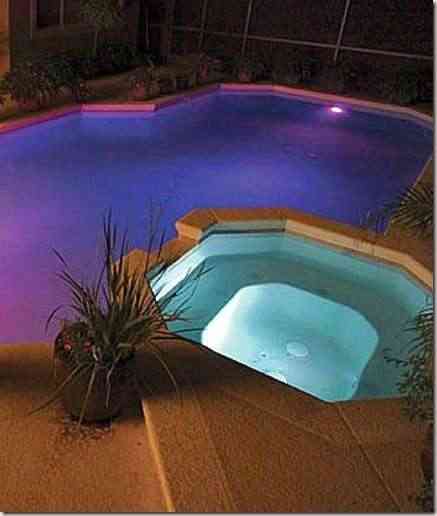 The interaction of outdoor luminaires in a space how the garden is incredible, they imitate with subtle beauty natural morphologies, how plants and even rocks turning them into carriers of incredible brilliance, and generating an atmosphere of peace and mimicry between man and nature.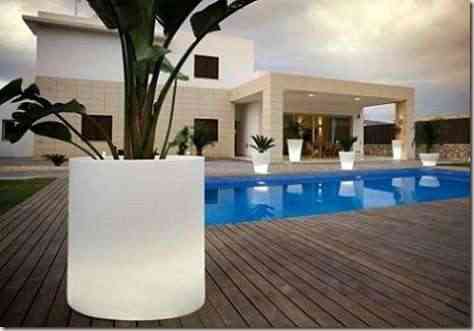 But added to that the external luminaires, have technical capabilities, how to drive away insects and reduce the reproductive capacity of other annoying species.
In turn we find that the luminaires arranged in matas They are wonderful barriers to take care of our plants, promoting their growth away from pests and diseases produced by them.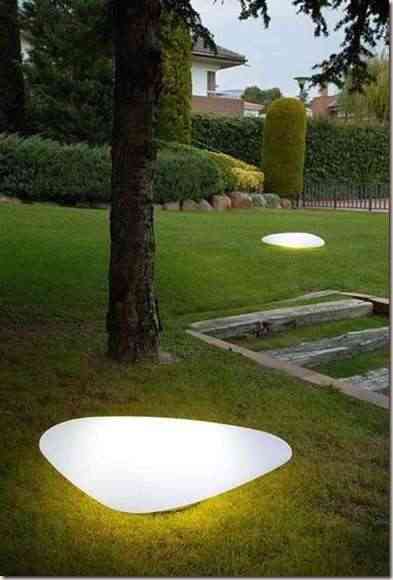 Currently we can find several decorative tendencies of a thematic nature, creators of environment and generators of harmony, as is the case of Japanese or Hindu gardens, for them the luminaires present a wide range of solutions, shading pieces that simulate rocks but inside they keep objects of the highest avant-garde.