Who said that the magazine rack was a decorative element that had to be on the floor? And who said we should duck to get a magazine? Well, the Italian firm Driade he thought about all this and his proposal presents a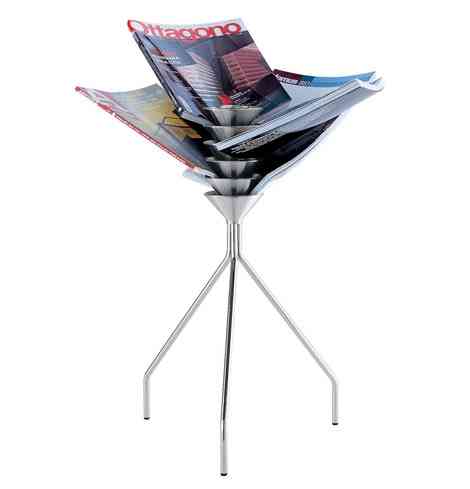 magazine rack with steel legs and modular injected aluminum cones where magazines fit easily, keeping suspended in the air and forming a paper flower.
The design is named after Homer and its designer is the Argentine Francisco Gómez Paz, who in this case worked for the Italian firm. The result: an amazingly simple and sophisticated object.
More information: Francisco Gomez peace