Many of us already know the house Maisons du Monde. In it we will find everything you need to add a very special touch to your home, making the most of your decoration.
Now with the warmth and the new season we are many who decided to renew the look of our rooms. If you think of spring, you think of colors ... why Maisons du Monde It makes it easy for you.
This house is full of color and joy ... so its new collection It is more alive than ever, with the delicacy to which we are accustomed and its innate elegance.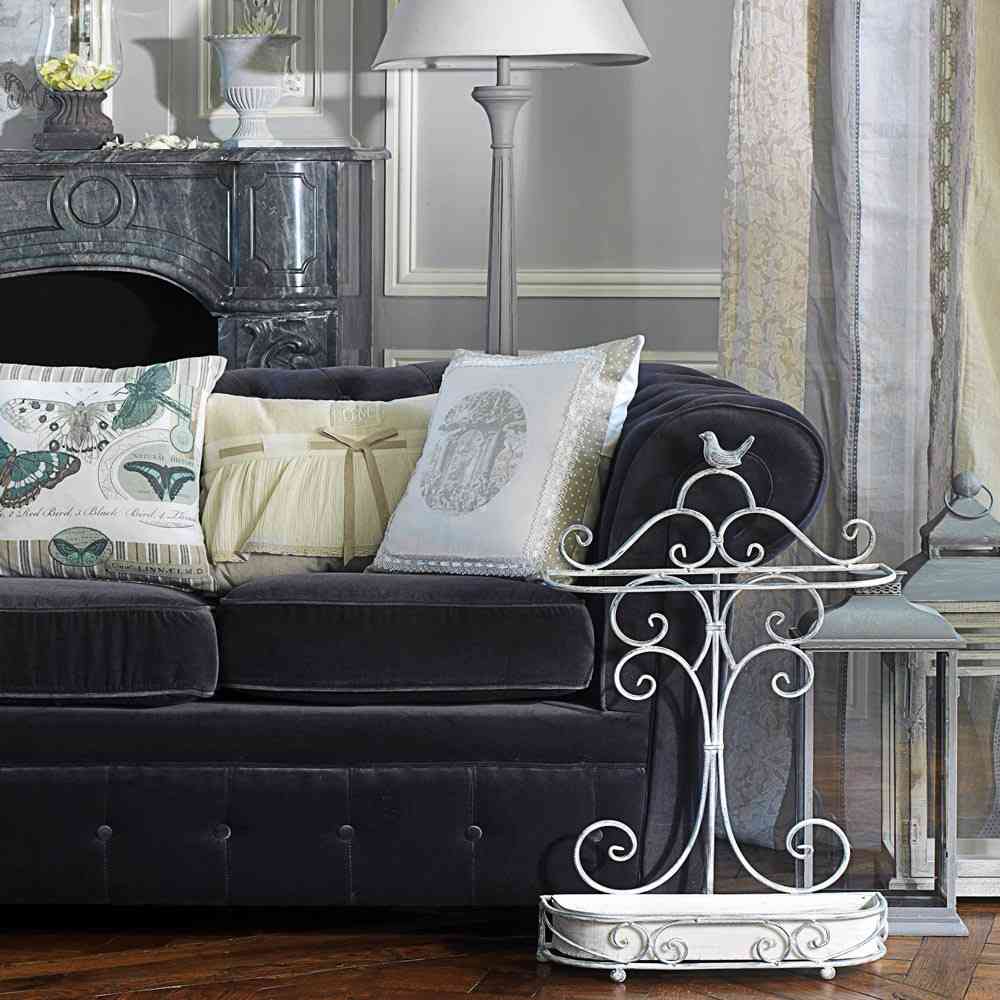 If you want to take a look at the new Maisons du Monde, we tell you that its catalog is divided into different sections ... for different styles and tastes.
El catalog has a wide range of possibilities to decorate our home, remember that this great firm have a wide variety of products that we can find in their catalogs or on their website.
As we discussed earlier Maisons du Monde decides, this year, to divide its catalog into four new and large collections for this spring - summer 212. Enjoy all your products and furniture, at a price without equal.
Today we will present you one of its four collections, later we will be proposing others that without a doubt we will love it! For this spring - summer 2012 you can not go without the new Demeure collection.
What does Demeure have that does not have others? This beautiful collection has been characterized, especially by the beauty of the lace and embroidery that we will see in certain products.
We know that this year lace is within trend, Maisons du Monde has made a special collection called Demaure where we can admire articles full of charm .. its lace and embroidery make it an impressive character ..
Within the collection we will see patinas .. we can see this in the furniture, some decorative objects and beautiful textiles. All this we can associate it with rather light materials .. and with feminine details.
A collection that embodies elegance dedicated to the most romantic. If you're a hopeless romantic you can not pass without Demeure, a timeless collection whose protagonists are the Beig colors, white and gray ... these colors dominate the rooms if you decorate exclusively with this collection. Dress your home of romance, giving touches of beauty to your rooms.