The artist Phillippe Nigro has created for the company Ligne Roset this fabulous range of sofas called Confluence. Its shape is inspired by the structure of a puzzle, in the connection of several asymmetrical pieces but that fit perfectly between them.
The color and shape are its main attractions, which will capture not only design lovers but anyone who has the pleasure of seeing them. It also enjoys the freedom that many want when decorating, as it is not a single and closed piece but, due to the form created in each one of them, the user can create several combinations, joining furniture of two, three or four pieces.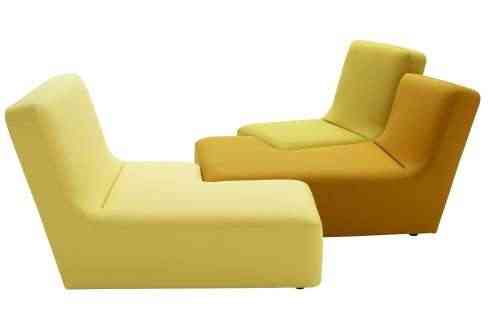 This curious products can be found at any of the authorized distributors that the company has in Spain and around the world.
Further information: Ligne Roset
Via: Momoy.dot