Is that it was normal for someone to come up with this idea of ​​the suitcase chair and is that it is so common to see people sitting on top of theirs waiting in the queues of airports ... I imagine that this is how the idea should have come to Turkish designers of Maybeproduct, and we must admit that they have solved it very well.
Sitbag is called its series, created from the typical rigid suitcases that can be found in the market. What they have done ... so add a soft seat, put legs and ready. They have made them in two models, an armchair in which they have used the complete suitcase and the ottoman, that little stool to put the feet, for which they have used half a small suitcase.
The result is a cheerful furniture with bright colors, ideal for a home with a youthful aesthetic.
Only one problem, girls should be careful when sitting down so as not to snag the stockings on the handle of the suitcase.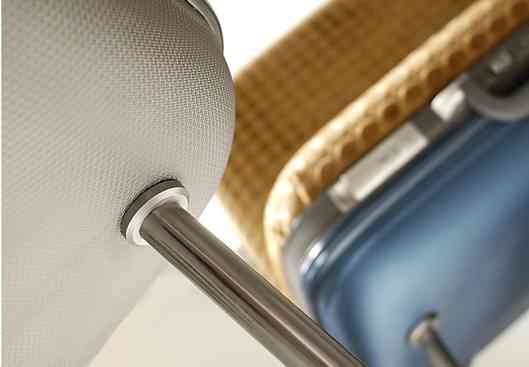 I recommend taking a look at the rest of his casual and fun designs I especially like his Grandbazaar sofa bench in which they make a review of traditional crafts giving it a contemporary feel.
I've seen it in Hey.
Written by Remedios, Flowers in the Attic.