Glitters have always seemed to me a very funny and curious element or material. Of course, when they stick to you there is no way to get rid of them, so to make this craft I advise you to do it in a place where it does not matter to stain because, however much you try to avoid, the bright spots will be scattered by everywhere.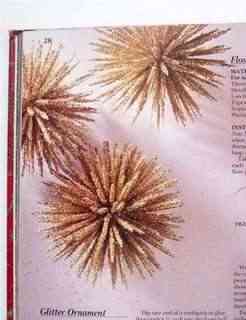 It's about making bright little stars for the Christmas tree or decorating the house and it can also be done with the help of children who will have a blast. The materials Necessary to make the stars are:
- Round wooden sticks or ice cream sticks
- liquid glue (white glue or stick glue)
- Glitter of the color that you like
- rope (to hang them on the tree)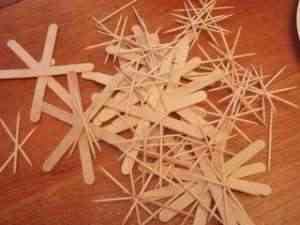 Process:
With all this prepared we can start making the stars. The first thing we must do is to form a star with the help of a little zeal. We link the palettes so that they look like a star and we smear each part and each pore with glue. A brush would be the ideal tool to do it.
Quickly, before it dries we spread the glitter all over the star so that it sticks well and there is no empty space, the stick must not be seen anywhere, everything must be glitter.
We let it dry by resting it gently on a smooth surface and once it is dry we put a string to hang it to the tree.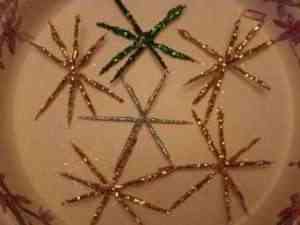 Vía: Christmas