Many everyday objects can be made by ourselves without having to spend money, like this corkscrew. In this case all we need to have is patience to collect the cork stoppers.
Materials:
- cork stoppers, at least 10
- knife or wire with edge
- embroidery needle
- thread (strong)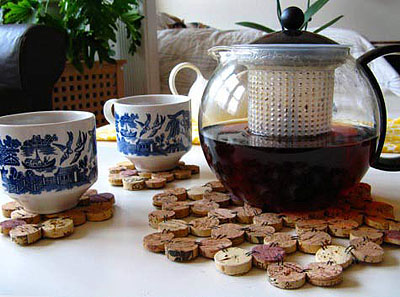 Process:
The first thing we have to do is cut the cork stoppers in slices around 5 mm wide, all more or less the same so that later the objects do not fall out. To make a mat we will need 10 corks, although it will depend on the size.
We organize the slices of cork stoppers creating the design you want. When it is ready, we mark with a fiber the points of contact between the corks and that is where we will make the suture. We make the perforations with the tip of a sharp knife or with a wire, very careful not to break the cork.
We join the slices of plugs with each other with thread, giving at least two stitches to secure it. We do the same with as many slices as we want to make our table mat. In this same way we can also create coasters making them a little smaller.
Vía: Home Space