If you are looking for an original and different watch stop searching because here you have it. It is an "ornithological" clock, inspired by the world of birds.
As soon as we see it, we understand it because there can not be anything more identifying a bird than a feather. Precisely two feathers are made of watch handles and the numbers are represented in the form of eggs, with different sizes and colors, because an ostrich egg is not the same as a quail egg, extremely different.
It is not sold, but you can do it yourself, like the one we see in the image. The materials we need are:
- a small frame (embroidery)
- fabric (any type of fabric, but rustic fabric would be more suitable)
- three pens of different sizes
- images of twelve different eggs
- clock mechanism
- glue
- scissors
- hot glue
Process:
The process is simple but laborious. First we have to put the chosen fabric in the frame, also putting a circular blade to give strength to the base of the watch. Once this is done, we proceed to cut the images or drawings of the eggs and place them one by one in the place of the numbers.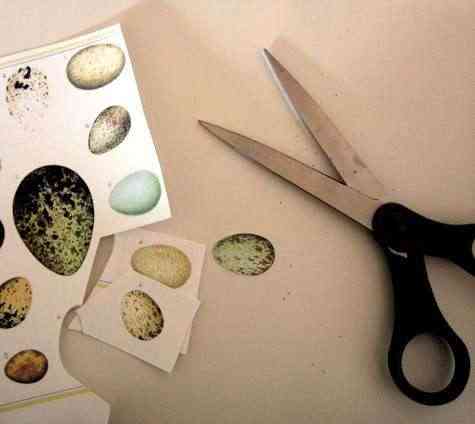 Besides, we stick the feathers to the mechanism of the watch and once stuck and dry we install the mechanism in the center of the clock, we fix it well and we make sure of its operation.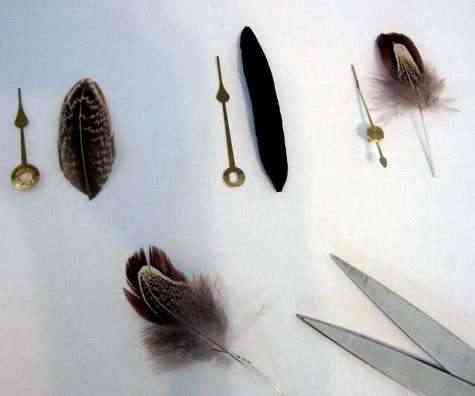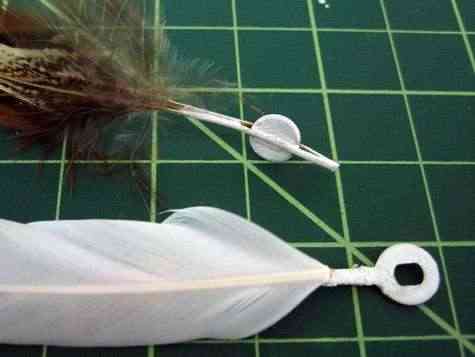 Finally finish the edges that will be behind fixing them with quick glues. We will have our ornithological clock ready.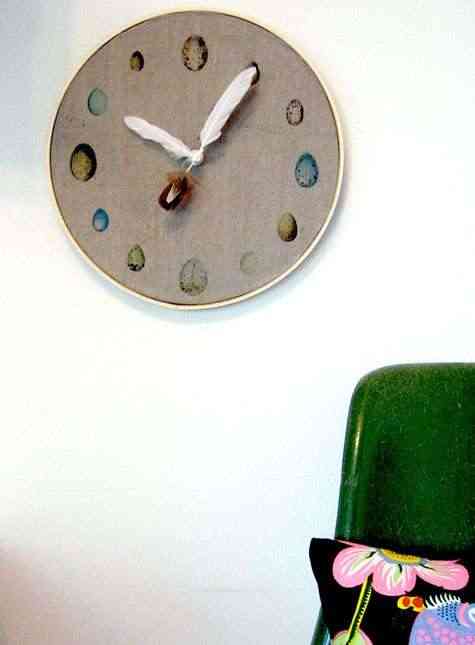 Via: Design Sponge