En el blog x4duros We have found a table that will delight lovers of geography and travel. It is a desk with a chest of drawers lined with maps of the world, and it is the creation of a young man named Daniel who with little money and imagination has created his own desk for the office.
He bought the drawer and lined it with cuttings from different parts of the world, auctioning each corner and also the drawers, and adding a handle. For the table, he simply bought a wooden board and stuck some legs that he already had. Ready.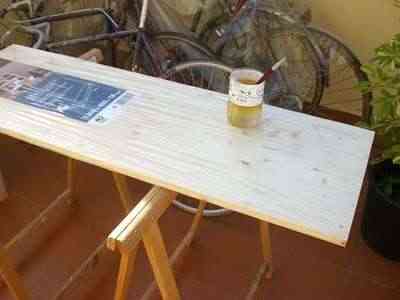 The seat corresponds to the swivel chair Jules that you can find in Ikea.