Platform It is a design studio made up of young people who create everything from furniture or lighting objects, to industrial products, and even dedicate themselves to research for the creation of new pieces. In their creations they are often inspired by forms of nature so close to us as a sheet or perfect geometric structure of a hive, and all of them using the most modern design software combined with their creativity. A perfect alloy
Maple Collection it is a sample of it, it combines the ergonomic shape of the human body with the softness of natural materials such as wood. As you can see in the illustration, its structure is designed based on the shape of a sheet.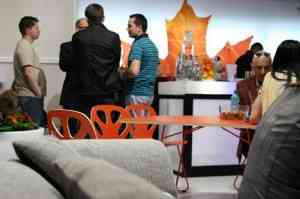 In addition, the design offers sensible variations in its shape, with different legs and in various colors. This work, among others from his studio, was presented at the International Furniture Fair of Milan 2008, which will not take long to meet distributors. For now we can refer to your website and find your contact information.
Further information: Platform