We will always need in our house a sofa-bed to provide support at those times when the demand for bedrooms exceeds the actual capacity of reception and, although generally, we have some small armchair to draw on sometime, it turns out to be more a momentary lifesaver than a Friendly and comfortable bed where you can rest at night. Many times it is better not to ask our guests how they have slept, it could be that they respond with the truth.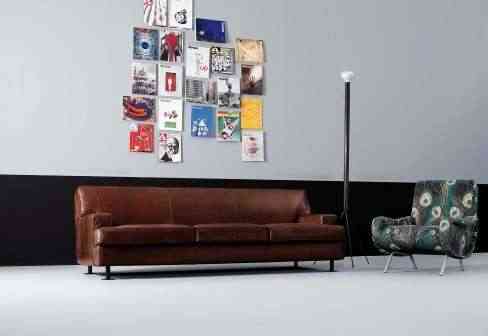 Having a quality sofa-bed is a real but remediable requirement, thanks to the fact that the beautiful SQUARE couch is already on the market, designed by MARCO SANUZO for the ARFLEX house. Its wooden structure is covered by high strength polyurethane and no memory index, which ensures that it will not lose its original shape with use. They are also designed in polyurethane without memory the backs, arms and bases, which also serve as a mattress for the bed. There are two varieties to choose from: the model with leather buttons and one without buttons with washable covers, as well as options of three and two posts.
Another important detail is that the structure of the bed and the feet of the chair are made of metal which ensures its strength and firmness. All the information to be able to have this beautiful chair at home can be found at http://www.arflex.it.