Mattrass is the name of a beautiful and comfortable mattresses for children created by Bloom, specializing in furniture and outdoor accessories.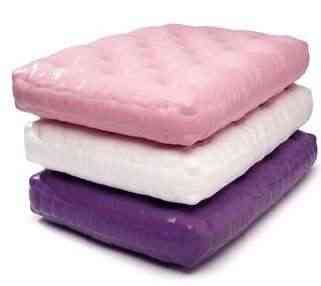 They can be defined as giant cushions or small mattresses, in any case, large enough for a child to lie on it to watch TV, to play with his brothers or friends, to play at the console, even to snack as they are covered in a plastic fabric so they can be cleaned easily and quickly.
At the same time this plastic fabric makes them ideal to move them from one side to another, both indoors and outdoors. The children themselves can move them because they are quite light.
They are sold in eight different colors, and their size is 1,20 long and 20 cm tall. For the consolation of the elders, they can also use them if they join one another, and they can also be stacked one on top of the other to make a sort of puff. Its price is 259 €.
More information: Bloom
Vía: Babies and more