The hammocks are elements by definition of use and exterior decoration but the truth is that they can be implemented in various spaces product of the evolution of raw materials that currently comprise them, that is why designers take advantage of their making a unique way of observing the hammocks as an integral part of a sympathetic and completely unstructured furniture.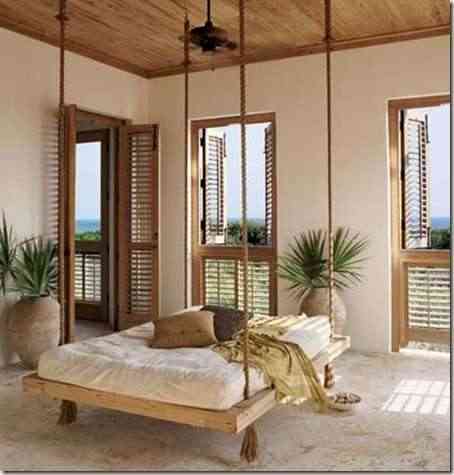 From beds, ideas for children's bedrooms and even solutions for elegant living rooms, the hammocks promise to completely revolutionize the spaces from their unique way of conceiving the decorative capacity.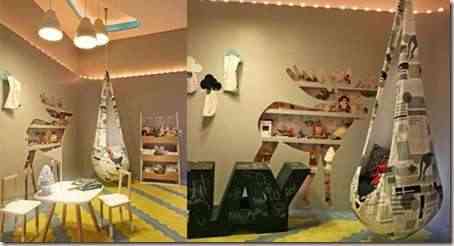 Wabi It is a creation of the designer Francesco Rota and also to Paola Lenti, the making of this furniture tries to encompass the needs of a completely new and sensual space, equipped with the necessary elegance to conform in this way a place completely in accordance with the image that we try to represent while develops a duality between sobriety and youthful mischief.
The character of beds is undoubtedly where the trend is most applied, and this is nothing new, the spaces developed by the cultures arabicas where they destined a place of cloister for the brothers of the Sultan it was a place destined to the confinement to avoid the political conspiracy but with all the comforts of the royalty and it is there where the hanging beds developed into harems and recreational sites.
At present, these representations are represented by means of round hanging beds, which are made of plastic polymers and suspended from the ceiling supported by steel lingas covered with vegetable fibers that simulate the traditional old confections in an incredibly effective way.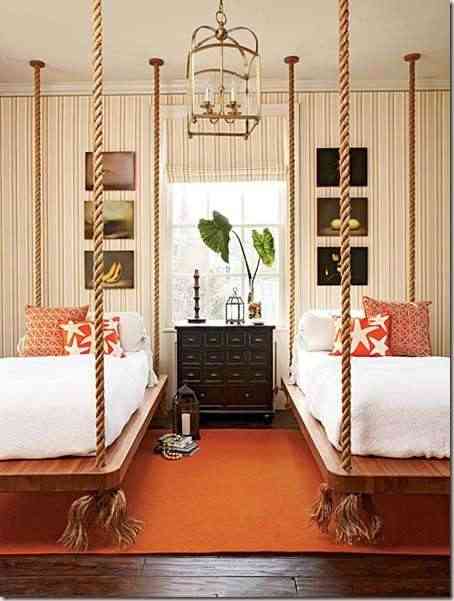 But if we talk about rocking, it is the little ones who most like the activity, that is why in childish character the variables are huge and incredibly decorative, added to that technically it is not required too much complexity before the brief weight of a small one in relation to two adults, it is so we found beds hammocks of tropical character formed in bags very cozy and decorative fabric.
While we emphasize that the hammocks inside our decoration can be resisted, its application clearly speaks of a fresh and refreshing air an aesthetic concept completely Novelty for modern times although its implementation is millenary.