How many times have we not needed more space to work but our desk is too small. In many occasions it is not worth installing a large piece of furniture because in most cases we will not need it, but when do we need it? we thought: "I should have bought a bigger one".
Well the solution to that problem is here. Is called Meizze table and is a desk with «supplement» created by Arthur Ditlef.
It is a functional piece of furniture in which we can have two separate spaces, for the computer and work or study area, in a single piece of furniture. Under the upper table a sliding table emerges, resting on a wheel, and that can be placed in different positions.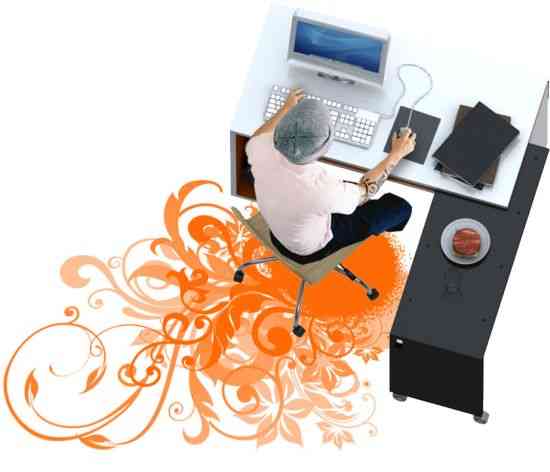 It also includes a support with wheels to install under the table on which the CPU of the computer can be installed, and a lateral space for storage. It is made of MDF (medium density fibreboard, or in English: Medium Density Fibreboard.
Via: The Design Blog