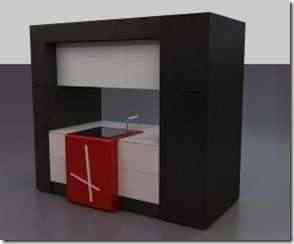 The furniture industry perceived the full potential of the new role that men represent in family life and as a result of that evolution, kitchens tend to become masculine.
Remember when your parents were looking for a house? The opinion of the woman about the kitchen was an important barometer to know what would be the final choice of the family.
Today it is not so: the portrait of modern man is increasingly close to the role that until recently we attributed almost exclusively to women.
The domestic tasks of one and the other are confused: they take care of the children, they worry about the house and they participate in the choices that until now were more valued by the female universe.
It is for this reason that the kitchens are transforming into unisex divisions. The options of the brands is to fall on highly technological materials, such as Corian® (it is a perfect combination of natural minerals and pure acrylic polymer) or cement. The wood is also becoming, much more sophisticated, with new terminations and waterproofing systems.
The modern kitchens, almost resemble offices: the white gave rise to ash and more intense shades such as black. The functionalities, often hidden, are ultra sophisticated. A microwave embedded in the wall next to a mini LCD television where you can watch football matches, is almost a gadget that makes the delight of any man worth his salt, while enjoying two pleasures.
Do not be surprised, because of this, if you see someone choosing a kitchen as determined as who chooses a home theater, or even a car.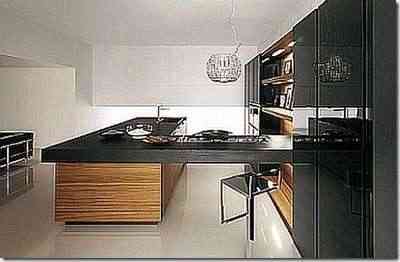 In truth this revolution in kitchen furniture, is following a path somewhat similar to the automotive industry: the sophistication of materials and functionality combined with an almost avant-garde aesthetic can be a lesson for those who design a kitchen.
Will it be that soon we will be renewing this division of our house as one changes car, where we always look for the latest model of the market?