Faced with the common lack of space in today's houses, we must, almost inevitably, use ingenuity and imagination to give practical solutions to the different environments of the house in order to make them comfortable, functional and pleasant.
Today, families are not that big. As the years have gone by, the number of members in the families has, in general, been markedly reduced.
The fact that families have not too many members, is, without doubt, an advantage when living in a small house.
In the day, with a table not too big, a small family can develop perfectly. However, what happens if you invite some friends or family members to dinner?
So that your dining table covers your needs daily and at the same time does not suppose a problem when visitors arrive, I suggest that you bet for a extending table.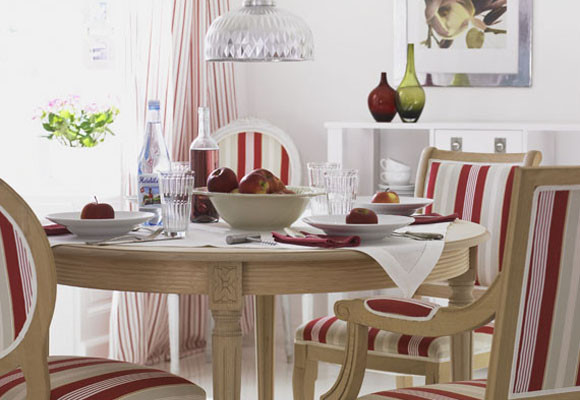 La extending table It becomes the best option before this problem.
In your day to day, keeping it plagued will not occupy unnecessary extra space that would only hinder daily living. However, when the visits arrive, it will be enough to open the table to cover the needs that the occasion requires. Once the meeting is finished you only close it again and you will recover the measure that really needs the dining room of your home.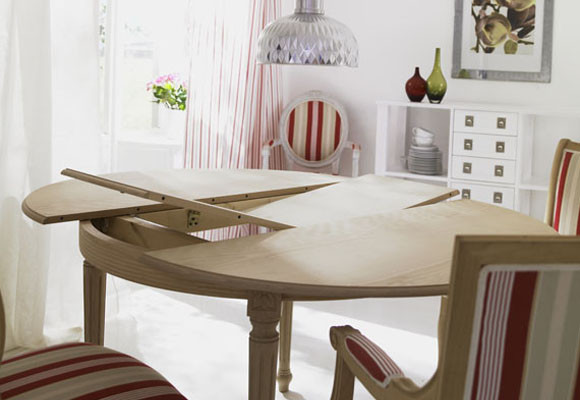 In the market you will find extendable tables in all materials, colors and designs. You just have to choose the one that best suits the style of your decoration and you will have a comfortable and functional dining room capable of offering solutions to all your needs.