Paper Tube Eco-Furniture is a set of furniture for children designed by Andrew Lizweski, which is respectful of nature in many aspects of its manufacture and application of materials.
It is a set that comes disarmed and we will have to build little by little as if it were an Ikea kit. In it we find: parts of the chair (seat and backrest), corners for the union of the legs and legs and arms in the form of cardboard tubes. That is, instead of using metal tubes or plastic tubes Paper Tube uses cardboard tubes.
According to the cardboard tubes can be changed or combined with other tubes to make the furniture progressively larger as the child grows, what we do not know is whether they also sell them or if the user has to look for them in the market. Thus, the size of the chairs and the table will depend on the size of the tubes that we can get.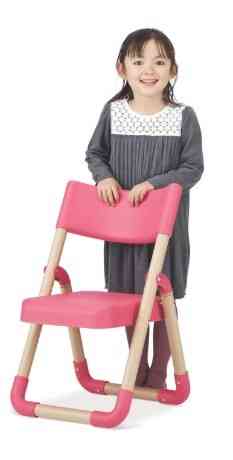 Following the rest of the chairs and table, the seat, backrest, corners and boards are made of plastic composed of 100% vegetal resin, and therefore also recyclable. At this point we will also talk about safety, since all the tips have been rounded, including those of the corner pieces, to prevent children from hurting themselves.
The company HECMEC In charge of its manufacture, it also affirms that the manufacturing process reduces carbon dioxide emissions up to 40% less than with other products, since steel is not used in its manufacture.
What it seems is that they are not yet for sale but it is still under development and we do not know what the price will be, but above all we will have to know if there are spare parts available in the market for the cardboard legs.
Further information: Hecmec
Vía: ohgizmo