The commitment to functional furniture is not only a characteristic of aesthetic nature or strictly decorative, it is about skimping space and delivering the greatest number of features in a single piece, that is why elementary elements such as a chair or table are transformed to favor the client final the characteristics that you would find in a compendium of accessories.
In this case, we will highlight the tables and their potential as functional, we refer to tables in their generalist character, from those that decorate or decorate our living room even those that we only use as an accessory to decorate our armchairs or have breakfast in bed or in the garden.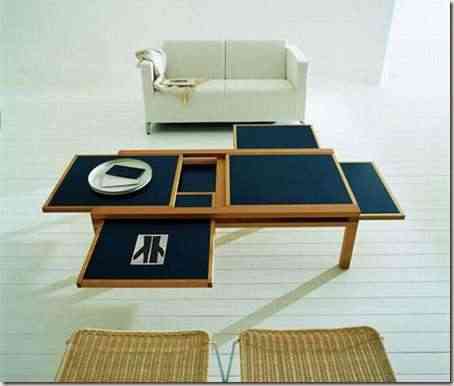 Surely you agree to consider that there is nothing more beautiful than having breakfast on the cool summer mornings in a beautiful garden, but this is not always possible because of extremely small spaces or simply having a terrace or balcony devoid of functionality for the homework, Folding Balcony Table can be a practical solution, it is a folding table that uses the sides of our balcony, simple and practical implementation is a great alternative for bare spaces.
But what happens when we already have a table that, due to general conditions of space, transforms into breakfast, work table, lunch and dinner, in that case we will undoubtedly require a few more centimeters that will be well received avoiding accidental falls and promoting greater comfort, Desk-Wing is an incredible alternative, increasing the benefits of a conventional table in a simple and completely creative way.
But what if we look for a real compendium of benefits in a single piece, in that case we will be referring to the creation of the Valencian multidisciplinary, Mano de Santo which is undoubtedly a remarkable example of creativity and avant-garde, in this case presenting his creation Lytta a table that displays several alternative trays while it can be incorporated into spaces of high avant-garde going completely unnoticed.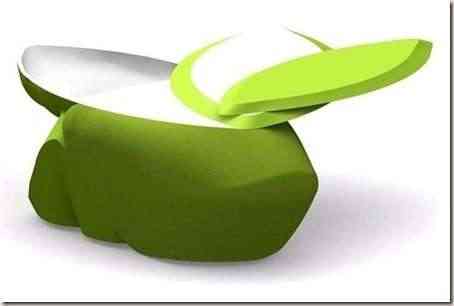 It is important to emphasize that the benefits are not conditional at the time of select furniture, the adequate implementation of these pieces requires a careful study in small spaces, since it must adapt to the environment presenting the greatest possible number of characteristics without falling in detriment of the implemented style and achieving to become a truly useful solution.