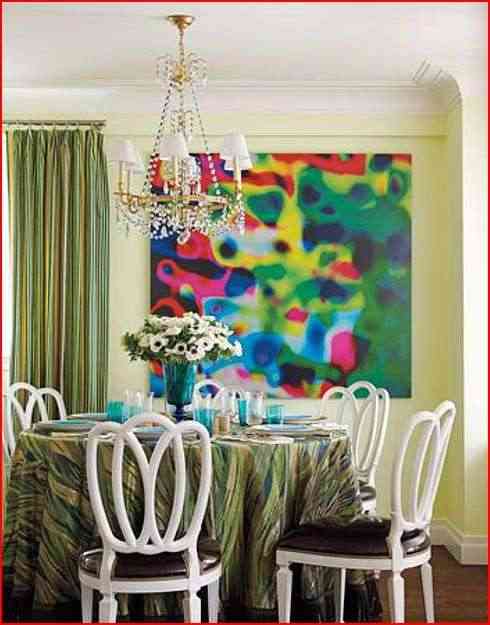 If your house is small and the space dedicated to dining room, also, the ideal is that the furniture adapts to that situation in order to achieve the greatest functionality, aesthetics, comfort and possible harmony.
Before small dining rooms, a suitable solution may be to opt for extending tables y folding chairs. This way you can adapt your dining room to any situation, both those of day to day and special occasions.
Another perfect solution is to include in the decor a Roundtable or oval. This type of tables adapt very easily to various circumstances. Let's talk about this last option.
The advantages of round or oval shaped tables are endless. For example: they are easily found in different sizes and manufactured in different materials, thanks to their shape they allow a greater number of diners to sit around the table than those that fit on a square or rectangular table, among many other advantages.
At the time of selecting the table for the decoration of a dining room, not only the aesthetics must weigh, but also the functionality of the same and the weight that it will have within the general decoration.
It is for all the above reasons that I say that a round table is a good option or solution when decorating a dining room in a small space.
If your dining room is small and you have not contemplated the idea of ​​a round table, try introducing it in your decoration and you will see the change.