The old diskettes (floppy disks or disks of 3 / 2, as a friend called them) still serve for something more than to occupy a space in the drawers. Some nostalgics, like me, still resist that they will never be used again and we keep them as a treasure with information that will one day be worth to us. Let's not fool ourselves.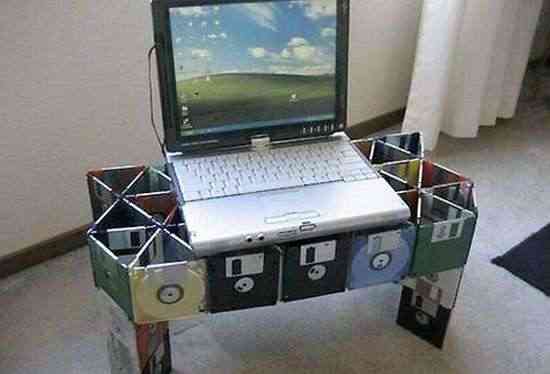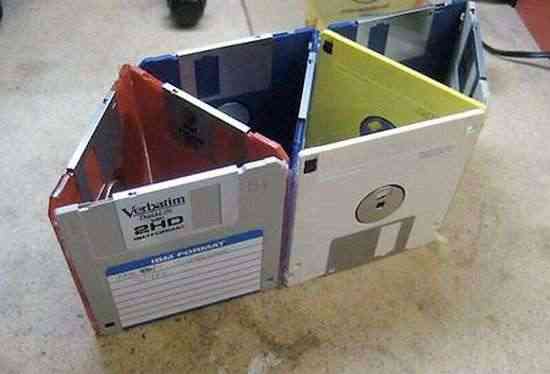 Anyway, with ideas like this I can give them another use. It will require patience, yes, but they may be useful for something. It is a little table for the laptop created with many floppy disks stuck together at angles of 45 º original right?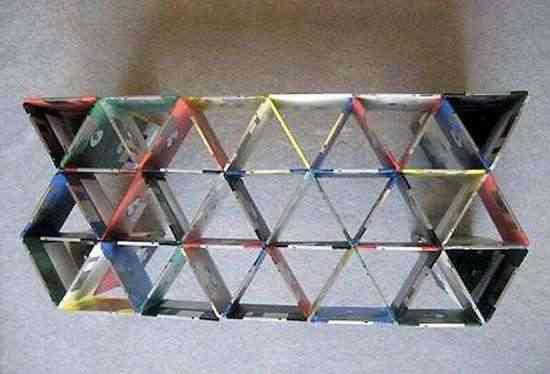 It occurs to me that the design could be completed in another way. We can cut a fine board of marquetry, and put it on as a board, even leave space on the sides to use the holes as a boat for pencils and objects.
Via: The design blog