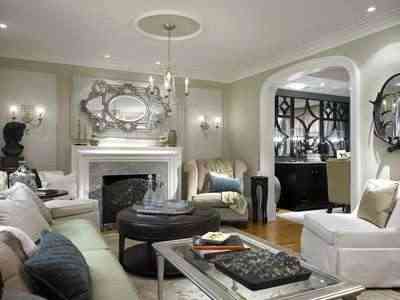 For many people it is difficult to choose one of these interior design styles: modern style or traditional style. So a good option can be to mix the two.
In fact, the mixture of these two styles becomes very creative: the simplicity, cleanliness and organized appearance of modern design, joins the sophistication of traditional details.
Many of us live in a traditional house, adapted to our lifestyle, but we are willing to add modern pieces to make it more modern and fresh.
You can, for example, place a traditional chair in a modern decoration room, or even go further and modernize the traditional decorative elements.
One of the new trends in interior decoration is the modernization of baroque furniture, lighting, mirrors, among other elements related to interior decoration. There is no doubt that the traditional style lines, such as Baroque and Rococo are unique.
But you should keep in mind certain aspects when you decide to mix the two styles, the traditional and the modern. Here are some interior decoration tips that can help you:
Never put an 50% and an 50% in the mix between traditional style and modern style. You must choose a dominant style in the room.
If you are going to add an excessively decorated part to a modern environment, try to do it with a work of art.
As the style of the pieces is different, it is necessary to unify them by other factors such as color or theme.