Welcoming environments, not overloaded but with their own personality. That's what we all want to get in our house. Well, there are resources to achieve it that offer us a lot of great options. For example, mix prints and color ranges. Today we give you some keys to do it successfully.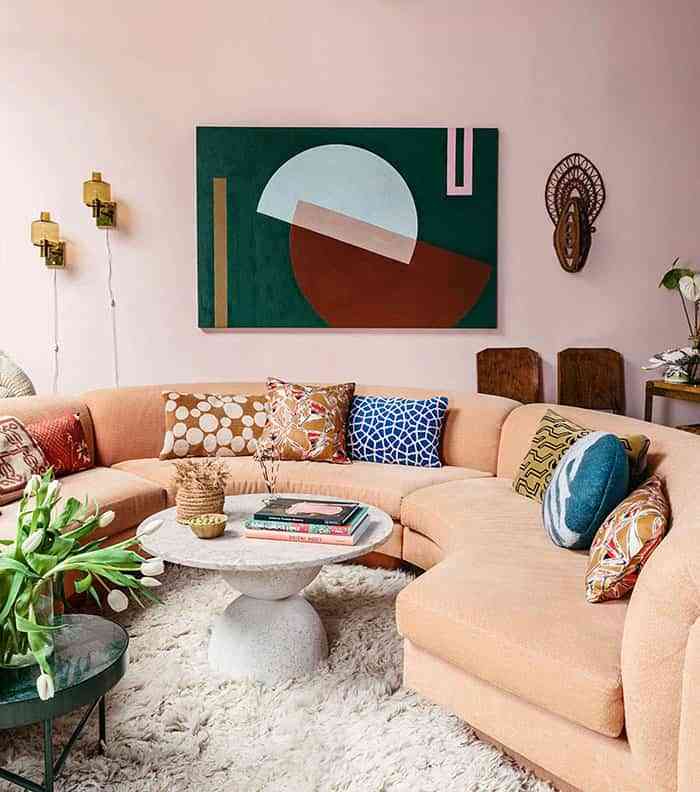 Unless you're an absolute fan of the Nordic style and you're passionate about interior design total white, I'm sure you like the dynamic environments, with color and contrasts. With designs that attract attention and interesting decorative patterns. However, knowing how to mix prints without the result being a failure is an art. An art that can be practiced and learned, yes. Here are the guidelines to get it.
And the secret is not only how many patterns to mix, but where to mix them and, what is more important, how to mix them and how to combine them. In short, adding color and originality to a space goes far beyond choosing the tone with which paint the walls.
You can mix prints and choose amazing colors in all types of supports, elements and surfaces. In addition to the walls, there are the floors, the textiles, the wallpapers, the carpets, the decorative elements ...
Tips for mixing prints with success
• The first thing that I think you have to keep in mind is to try to keep an open mind to all the options. To other possibilities that you might not have thought about at first. Note that the unexpected can sometimes be what works best. That is why it is important to be inspired by what we like and experience. Do not settle if the mixture you have thought is not adequate, but never be afraid to try.
• It is also necessary Take a certain risk and mix prints without fear. Depending on the size of the room, you can mix 3 to 5 different prints (with different sizes).
• In that sense, you will have to combine patterns of different size scale. A XXL large format print, and also medium and small.
• One of the secrets to mix prints and succeed is to repeat. Repeat a color or design It is important to get a good result.
• Take into account other factors that influence the overall effect: the intensity of the color, the texture of the materials, the feeling that causes a certain decorative pattern, etc.
Implementation: in the living room of your house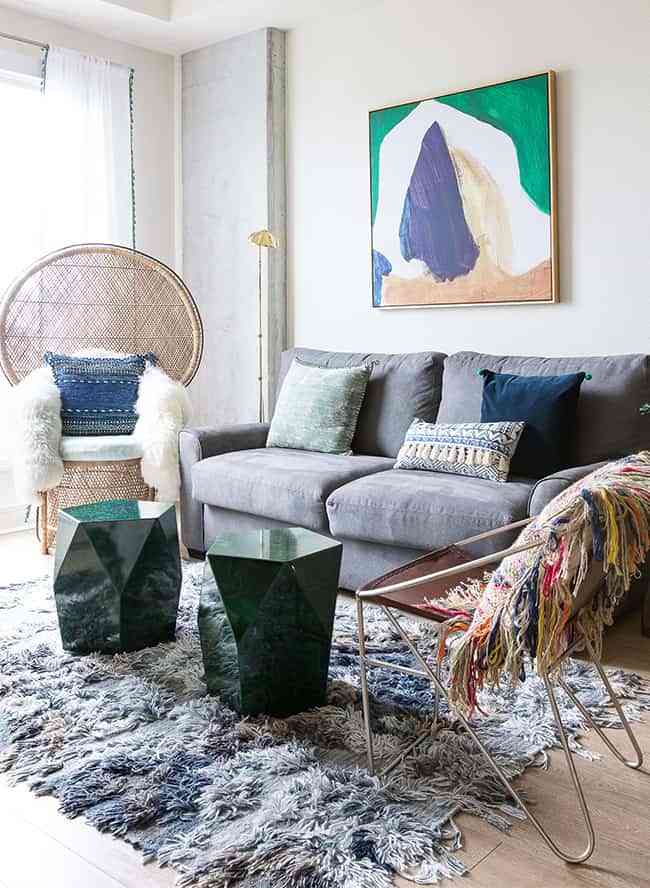 So far the theory, which is easy to understand. Another thing is to put it into practice in your own home, which already involves a little more difficulty. However, we will explain how you can do it.
The living room is the room that plays the leading role in the house. Or, at least, it is one of the relevant spaces, where you spend the most time. Because it is important to create visual interest, an elegant but relaxed atmosphere, which in addition to being decorative is functional.
You can start with define what are the essential elements (the sofa, an armchair, the coffee table, lamps ...) and the complementary ones (textiles, carpets, accessories, wall decoration ...). All of them, or most of them, can help you combine colors and mix patterns.
One piece of advice that will help you get right is leave the essentials in plain, without stamping (like the sofa, for example) and add patterns and prints on chairs, chairs, cushions, etc. In the case of cushions, it is best to mix some smooth with other patterns.
The bedroom, to your liking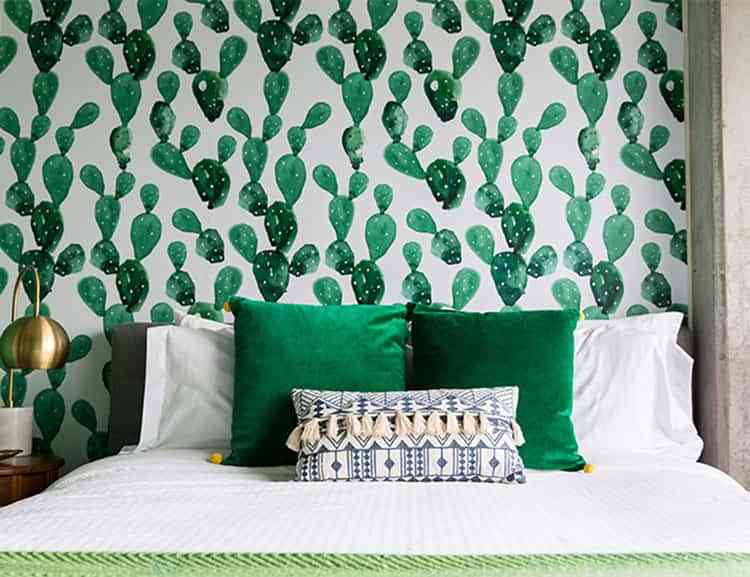 And never better said, since there is no more personal, more reserved space in the house. It is your fiefdom, the place where you (and only you) decide, so you can give free rein to your preferences and mix prints to your free will. However, my advice is that you bet for a serene and relaxed effect, more than bold large-format prints.
In fact, the perfect number of different prints that, in my opinion, must be present in a bedroom range from one to two. I think that putting more would be a bit excessive.
As for the question of where to put them, headboard wall I have always found the perfect place to host a printed design. How about a flashy geometric motif wallpaper? And a floral design?
The bedding or the carpet they are other elements that can welcome the designs printed. If you do not like the idea of ​​choosing a pattern for the headboard wall, you can always introduce these types of designs in punctual elements, such as decorative pillows on the bed.
Also in the kitchen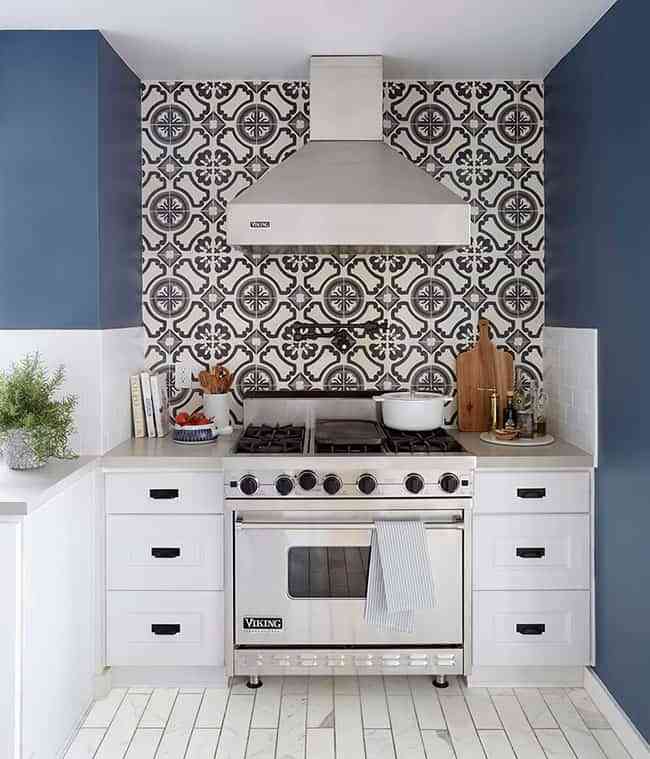 The elements typical of the kitchen tend to have designs with more or less color but smooth, without prints. This is the case of furniture and countertops. However, despite this, there are always ways to decorate with prints, also in the kitchen.
The walls and floors they are the surfaces that we can decorate with prints. There are endless ceramic tiles decorated with motifs that we can use to decorate the walls. Or it is also possible install smooth tiles so that they create design patterns. An example is the rectangular tiles placed in spike. An original print that decorates by itself.
As you can see, mixing patterns and triumph is not only possible, it is also easier than you think and very funny. You dare?