With the arrival of a new member to the family, spaces are revolutionized and require a correct adaptation to meet the needs of our little one, as well as ours, since many tasks that we did not do before will now become frequent.

It is so that the bathroom is one of the spaces for which the interior decoration can provide remarkable solutions, which summarize an incredible benefit for all those who require functionality, comfort and safety for the little one.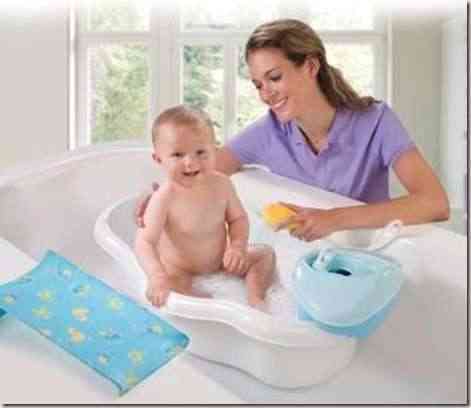 First bathroom is one of the most wonderful tasks that as parents we will develop, mainly in its early stages, when the doctor recommends us to start with the activity, this task suggests a great commitment, and should be applied with all the security measures that may be applied.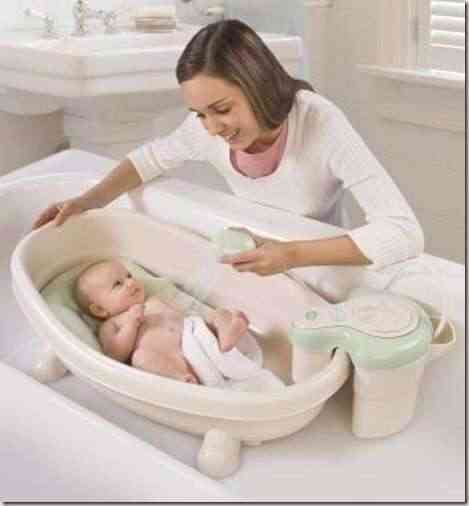 Generally and if we have a tub or mobile bathtub we transfer it to a room that is not the bathroom, this may be a partial solution but as the child grows it will become a real problem, that is why some companies like Herms has thought about it and offers us some remarkable bathroom furniture, with changing table, bathtub and all the necessary elements to develop the activity with the greatest safety, the materials developed by the designer are first class, easy to clean and sterilizable, a value nothing despicable added.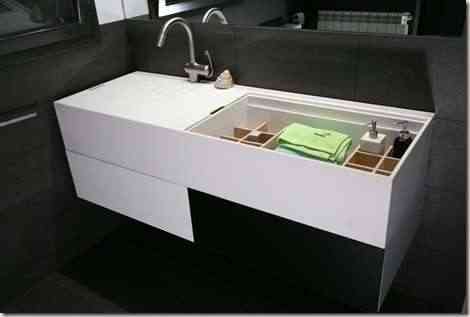 On the other hand without the need of invest in new furniture, and we already have a classic tub, regardless of the material in which it complies the company Badydam presents a reducer for bathtub, it can be found in two models, inflatable or polyester fiber adapting the small to the use of your future bathroom enclosure and providing security before handling that we apply on it during bathing
When the little one grows the toys in the tub become frequent of echo of daily use, that is why there are a lot of alternatives in the market to keep our bathroom tidy and practical, the faucets can become a problem in case of accidents, for this we will find a large quantity of child protective models of faucets which reduce the risk of accidental impact to the same shapes of resistant polymers and shock absorbers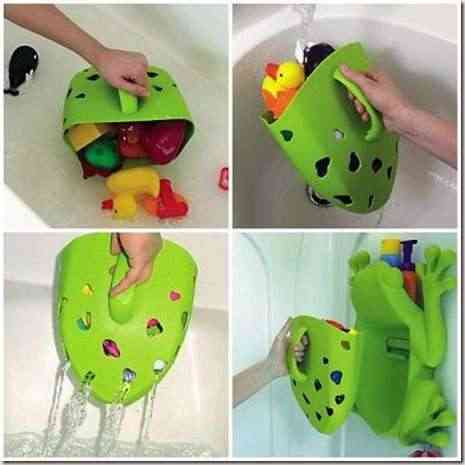 Other transcendental changes that can greatly facilitate the tasks in our bathroom is to have a lid for the tub, very common in the spa tub, but which efficiently becomes a fundamental changer to provide safety and dynamism in the activity, without having to move the child through the house exposed to changes in temperature and drafts.