And what a house! I would like to have a house like this on land. It is not a ship with an exquisite and spacious interior but a platform on which a whole building stands.
Some time ago they created the prototype and, considering the feasibility of the project, they launched into it.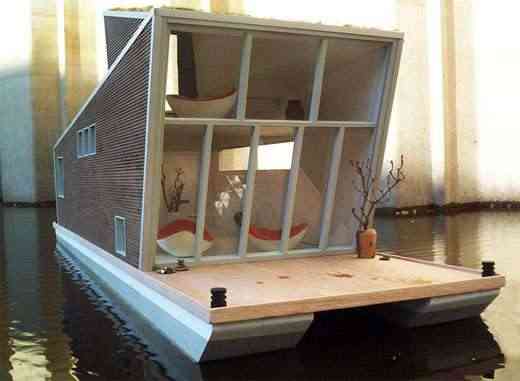 Here we have the result, a large, beautiful house near the city and perfectly anchored to escape us from its place. These unique solutions are perfect for countries where the terrain is limited and water can become a solution for living.

The clearest example is Amsterdam, where it is almost impossible to find a flat and many people already live in houses installed on small barges.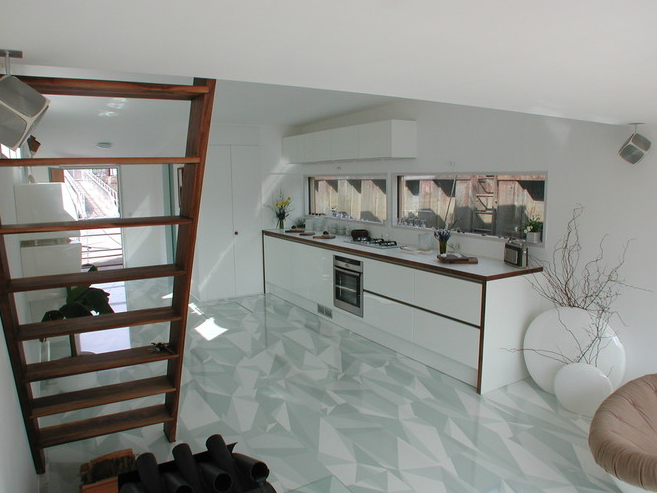 Its dimensions are 14,22 m long, 4,22 wide, 4,6 maximum height. In the lower part we find the kitchen and the living room, next to a small bathroom, an outside terrace.
Through a staircase we climb to the top and find the bedroom with a door that leads to a terrace where there is even a green area.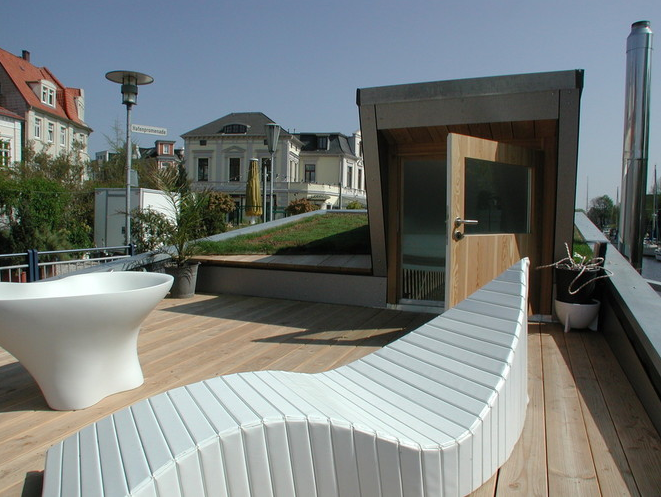 The question is, could one live here? Of course. It is also fully equipped with water, electricity, air conditioning system, etc ... and the views are unbeatable. Where to sign?
Vía: Design Milk