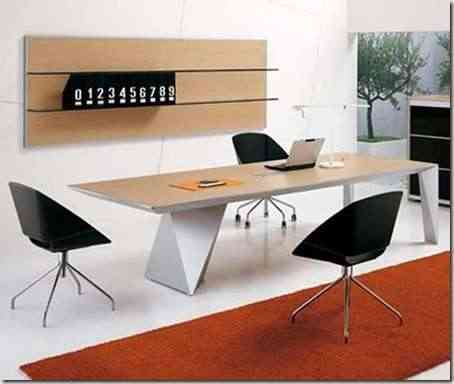 When we think of the decoration of our office the industry devoted to the manufacture of furniture has an incredible range of solutions, but they seem at first to apply modifications decorative and functional for large offices, where space is not functional in its operation.
By this we mean that a room meetings is not used for daily work, and of course a reception could not become a meeting room, but that is what happens when we do special emphasis on domestic offices or mini-enterprises, people who with great effort manage to position themselves in their area and based on it they begin to require more space operative than a simple desk, in that case the modern decoration also has very practical provisions.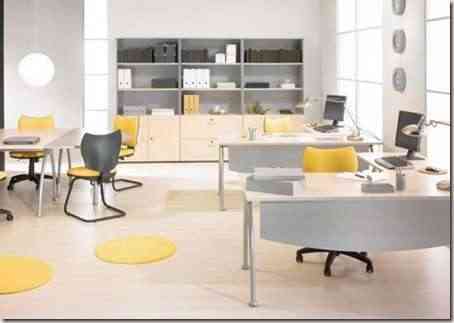 One of these wonderful solutions is the desktop that we observe, called Peke, and which is incredibly useful for host 4 people comfortably seated with everything necessary when working on their respective computers, while we do not require another utility, in that case the central panels are removed and we will obtain a vanguardista and beautiful Crystal table ideal for meetings.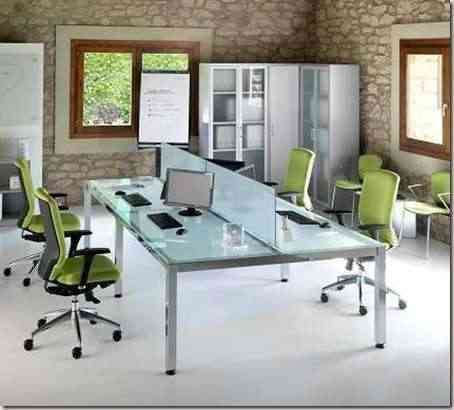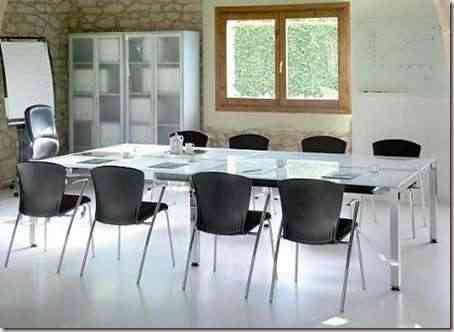 But if we want style, Knu it has a First class office furniture, their sensual lines tinge in their making the classic and the modern, being ideal decorative objects for works that for its development have a certain seriousness, such as notarial studies or law offices, without lacking its freshness and youth, its shapes remind those old pedal sewing machines so popular in our childhood.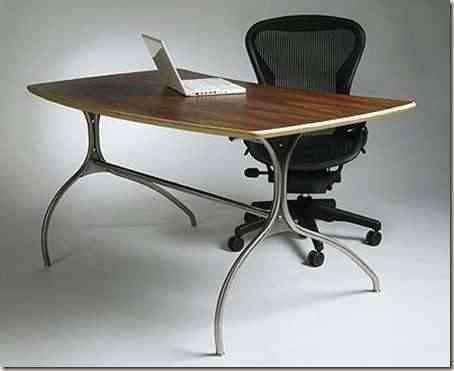 However, the style of high avant-garde must be applied in work spaces destined potentially to the creativity or technology, since that is where it takes true representative character, and if we look for vanguard and dynamism, ABAD Desing Studio he seems to have it in his confections called Bulego, a model that by its conformation would really stand out in an architecture studio.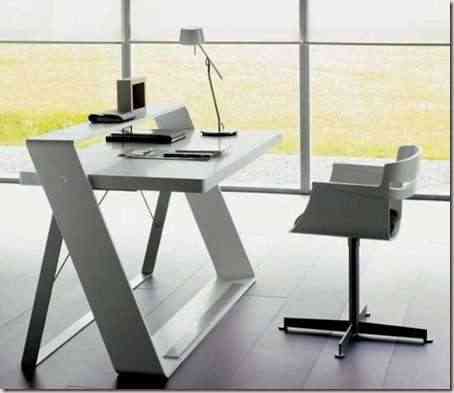 Returning to the functional theme of these furniture objects Ideally, choose parts according to the investment you want to make, never forget that the image is an important factor in case of receiving public, otherwise look for the comfort and welfare of their employees even if these are simply two or three people, remember that space is always a faithful reflection of the moods, and that the comfort power and predisposes to production.