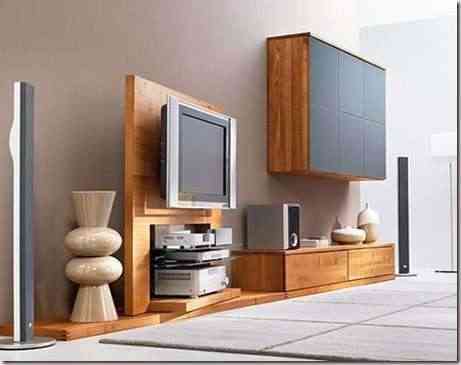 There appliances that for their interaction in everyday life, added to the protagonism of recreational or social activities, they acquire a remarkable relevance and become the centerpiece of the decoration.
Esto happens since the appearance of radio, when domestic radio transmitters became the center of attention millions of families around the world, later the appearance of television completely changed the idea of ​​fun in our house but kept its decorative characteristics, the technicians consulted with designers the best way to implement large televisions within modular furniture.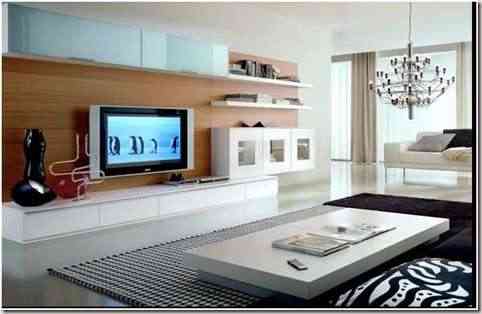 Today in the digital age and where the technological advances achieved in a short time are unthinkable, LCD TVs have completely modified the idea of ​​television, energy saving, and quality, so that we can ensure that we have a real cinema in our house, but has not changed the importance of the appliance as such in the decoration and the variables that arise in their environment.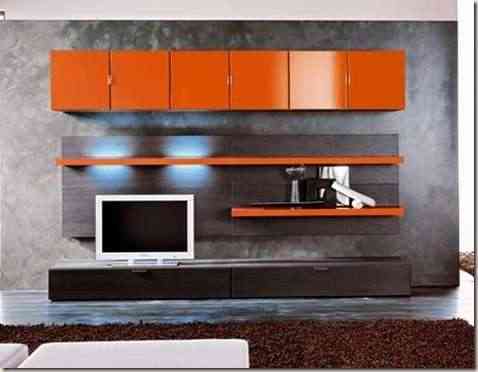 Pacini & Cappellini, is an Italian line that is developed in the field of the creation of furniture for tvs, implemented in living rooms and bedrooms, the company has a wide variety of models but they could be stratified into two large groups, those of inside character, and those of modular features, simulating being a space separator without being separate and without separating it but marking a functional difference between two micro-environments, ideal for a modern and young decoration in places with generous spaces.
Team 7 StudyIs a American company that also stands out for the development of these pieces, their characteristics call for attention, furnishings in side, but of Floating character, with long lines, and bold colors, incredible features for a minimalist style decoration, with technical simplicity and highlighting the natural beauty of the materials that make it up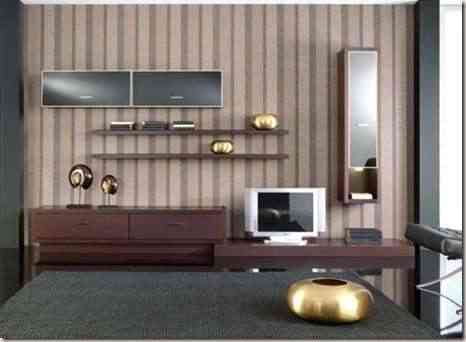 The important thing about the trend is comfort, the proper application of appliance that gives us so much fun, and of course marks a differential line that indicates that this environment is cozy, fun, functional and mainly beautiful.