We are used to the originality of Mineheart, but this over passes some limits. If you have never seen a lamp that dances today, in Decoration 2.0, we are talking about a strange combination whose result can not be more satisfactory.
Young & Battaglia They show us, once again, ingenuity, art and a lot of mischief with this excellent rocking lamp! A strange combination that we will not let go unnoticed. The fusion between a lamp and a rocking chair, both very decorative elements, is provided from a creative and original mind. Designed for Mineheart, this beautiful lamp will illuminate the corners that you like most while, if you want, you hit the seesaw.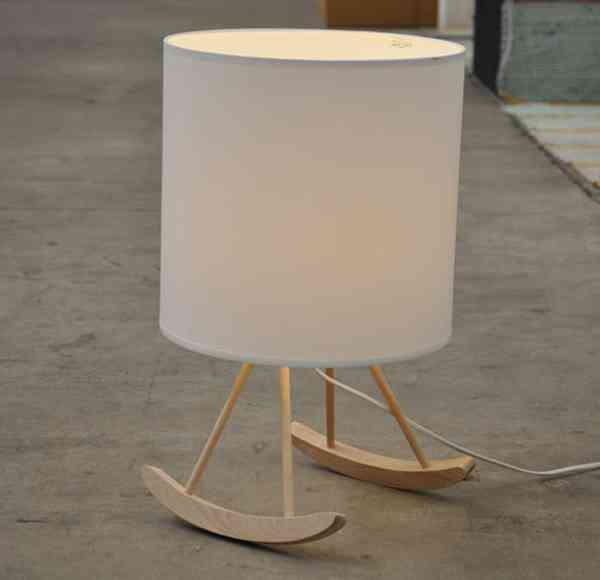 This piece is made in England and according to Mineheart is a fun lamp that performs its function and can dance. A functional floor lamp in white tones like cotton.
So you know, if you are looking for a different alternative, with this piece you will create a pleasant, sophisticated and very original environment. We can find, this fun lamp, in two sizes: 61 x 90 cm or 30 x 45 cm. If you want more information about it, click HERE.
Street: Freshome
Website Mineheart