Ideas for small bedrooms. Many times we have to resort to ingenuity and imagination to fit that new room in our home. For them, here are some ideas that are sure to be interesting for you to apply.
Having a small bedroom is a real problem, especially for children and teenagers who are the ones who spend the greater part of their time in it, that is why having all the accessories and necessary elements to enjoy our personal refuge is posed as a challenge.
The small spaces also they have their place inside the interior decoration, and that is the perfect solution for them based on creativity and efficient design you can achieve amazing results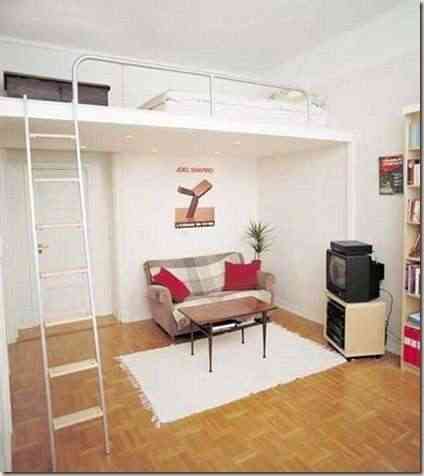 Framed in the Thematic will not respond only to children's spaces but to matrimonial bedrooms and especially to the need of women, which is functional space is significantly higher than that required by men by structural conception.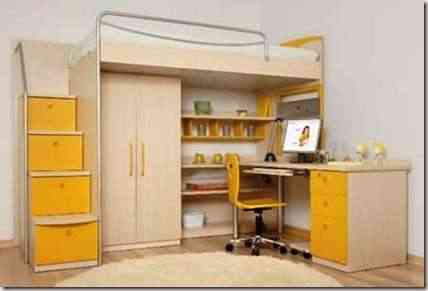 Dispose of A practical tualet in our bedroom is a dream especially for those women who care about aesthetics, that is why in small spaces there are also solutions to implement them, this is the case of this comfortable make-up artist which we can make available when necessary, making our life easier and saving space by keeping on itself.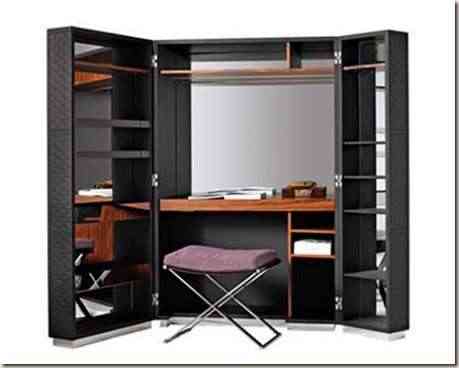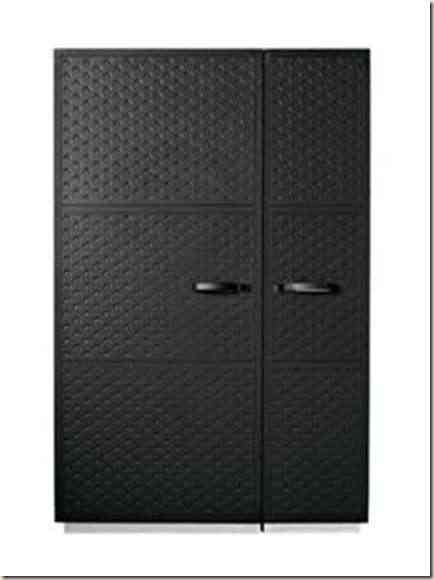 The beds and TV furniture suggest two well differentiated pieces, something logical within the common alternatives, but there are also other types of pieces that have an integration of functionality and style, conforming in this way and through a singular morphology, renewed and decorative forms by themselves, becoming eloquently in the central object of the room.
But returning to those who require more space, children beyond adolescents love recreational activities, and have a giant arsenal of playful elements that is why a good decoration in small spaces should be one that seeks to qualify the needs of the child with the functionality of the space thus forming a mini amusement park within small spaces and a very low cost, since you should not think about buying furniture but how to modify it to the infant's taste.