To have a fully equipped kitchen it is not necessary to be very large or have too much furniture, that has been clear on many occasions, but even a dishwasher has space in a kitchen with just space because thanks to technology we can have the functionality of one large in a much smaller dimensions.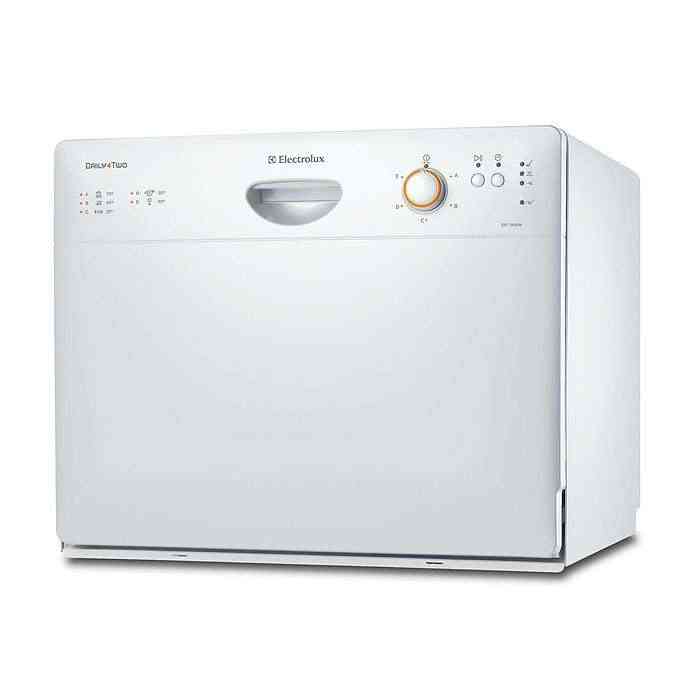 The ESF 2430 S by Electrolux It is a sample of it. It is a small dishwasher for six cutlery, 5 programs 5 temperatures and eco-efficient (possibility of connection of cold water and hot water). It incorporates Water-Control and Anti-overflow Security System, and Led's indicators.
The water tank is 7 liters, and the annual consumption of 0,63 kWh / year. Its measurements are 447, 545 x 480 background. A little gem for a small house, you have no excuse for not having a dishwasher.
More information: Electrolux