If we find ourselves decorating our home, we must bear in mind that each space is important. In this way we will provide functionality to every decorative detail. The kitchen as a stay of great transfer, is a priority to contribute to its organization and planning.
In this way each piece of furniture and each item counts to configure the aesthetics we are looking for, aesthetics and meticulous decoration. If you are looking for this type of furniture, Mobalco has what you want.
The functionality offered by Mobalco and its exquisite collections will provide our kitchen with a design that will not go unnoticed becoming the protagonist of your decor.
Mobalco offers us organization and functionality in each collection. The elegance, which Mobalco brings, to the rooms is provided with various practical and functional modules. Its selective planning in the creation of integral interior equipment converts our kitchens into beautiful rooms.
Within the practical solutions that Mobalco proposes, we can find details such as aluminum drawers and drawers, non-slip mats or hinges with automatic closing.
Design of advanced technology, smooth lines and complete programs of elements and interior equipment is what Mobalco proposes. Always looking for the welfare and facilities for our life. Mobalco is focused on healthy eating.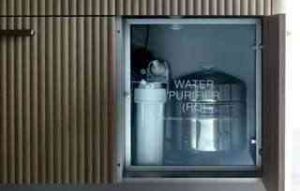 If you like nature, you will definitely love Mobalco's organic cuisine. It is made with noble and natural materials. In her they recover, a little, customs that the times of today do not allow us. Items like a bread maker or a blender form an all-inclusive pack. That yes no the bread machine comes with automatic love hehe
The seed germinator or the water purifier make up what is a truly ecological set. If you want a Health guarantee, start with Mobalco.