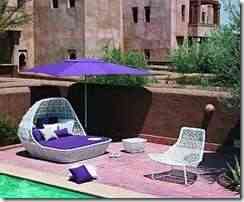 Spring has already arrived and the first sunny days recall the happy days we spent in the summer of last year and they invite us to open the windows and think that we can enjoy our outdoor spaces again.
On the terrace, on the balcony or garden take advantage of the first pleasant spring days; Enjoy the outdoors and do not miss the opportunity to recharge your batteries.
With this article, we present a special on outdoor furniture, so that you have what is newest in trends for these outdoor spaces.
The outdoor furniture must be practical, resistant and comfortable.
To be practical, your choice should fall on aluminum. Sua light condition makes this a good choice, since aluminum allows easy transport so that for example, we can move to the sun for a while going in the shade, moving chairs or loungers from one place to another .
Mobility is an important factor because many of these furniture need to be maintained and stored at the end of the season.
It must be resistant to maintain the initial quality after facing the humidity of the rainy days to which it is subject, the natural deterioration resulting from the eventual proximity to the sea and the wear and tear that arises after intense days under the sun.
Finally, it must be comfortable enough so that we can relax and repeat the experience of well spent hours on top of the most coveted terrace deckchair.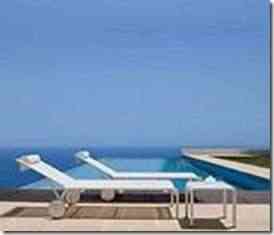 It is important to know that the technological advance of the materials reached the outdoor furniture and the fabrics that line the foams, used in the pillows of chairs and armchairs and mattresses, are now completely waterproof: water enters and passes through the exterior, guaranteeing the desired comfort and the durability of the material itself.
Once these requirements are fulfilled, make a responsible choice and acquire the outdoor furniture that allows you to go outside with all the guarantees of a well spent time.
At the end of the day, you can return home and bring your favorite chair or dining table, this because many of the collections of these brands were designed to fit in indoor environments.