We love lacquered furniture, especially for diaphanous housing, elegant and comfortable environments. The finish, of this type of furniture, provides luminosity and are quite economical.
But ... how to clean them? The lacquered furniture is, perhaps, more prone to scratching, marking and staining ... especially the furniture used for various functions.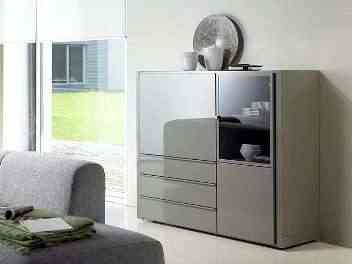 Today, in 2.0 decoration we want to give you some tips to clean them, being like the first day.

To remove the stains of enamel, wax, paint ... we take a very fine sandpaper. We will pass the sandpaper through the affected area and then we will apply it again. Think that this type of furniture is quite delicate and we have to be crafty ...
To get rid of marks of fingers and grease, we will clean well with a cloth dampened in ammonia.
To eliminate the marker and ink marks, we will clean the surface by moistening a soft cloth with a little alcohol. Make sure the cloth does not leave any fluff.
A lacquered furniture, in white, can begin to yellow. So that this does not happen we will give him with oxygenated water several times.
To eliminate scratches, bumps and scratches we will repair them with colorless wax or the color of the furniture we have. Finally we will rub with a wool cloth.