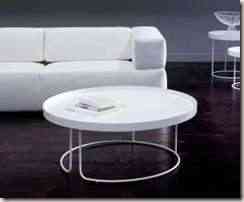 The Spanish brand Rafemar, dedicated especially to the design of sofas design a line of furniture highlighted by its functionality and particular elegance.
With straight lines in refined styles, the values ​​of functionality are the strong practical sense of the creations, which will define the pseudonym of the line "As life should be ..."
Versatile and practical elegant central tables.
This is a proposal designed by English Claire Davies, and is part of a vast collection of tables with ash wood tops, a species of exotic wood native to Mexico, painted white or matt black and a highlight of lacquered metal ring.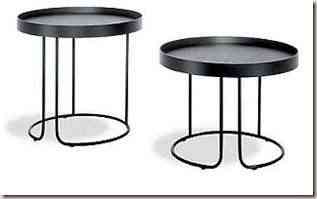 The iron legs give a somewhat elegant and alternative look.
They are available in various sizes, they are widely versatile and ideal as a support table.
The furniture that hide our privacy
Perhaps that is why the designer responsible for this proposal, the Spanish Mónica Sánchez, called the furniture line "El Secreto", produced in the same type of exotic ash wood, in the version of a bedside table or support furniture.
Knowledge in the end takes place.
This shelf model with a strongly geometric design is a perfect solution to deposit our books and magazines with style and singular beauty.
And it is also a very practical and functional proposal to deposit those books that always come back to consult, "Norma" is the name of this line of furniture which corresponds to the collection "As life should be", from Rafemar.
Mirrors with light, so that nothing escapes us.
Before facing a new day, the mirrors should be our best allies, and based on this theme the designer Clair Davies designed this practical hanging mirror model which hides behind a hanger and has the added value of incorporating a luminaire so that nothing escape us.
The design is modern innovative and highly practical.