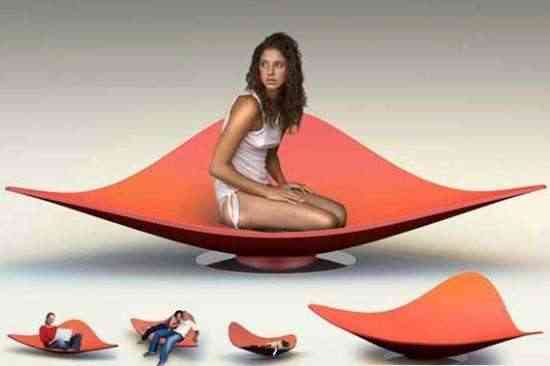 Think about modern confections for our living room It is an arduous but very rewarding task because in the process of discovering which accessory representations will be furniture that decorate our spaces, is It is inevitable not to admire and be amazed with the creative capacity of modern designers.
Framed in the theme we will develop confections in the most high creativity, of a dynamic and functional character, these are creations where the imagination is nuanced with the aesthetic sense and the benefits that the space by own definition requires.
Scheme is one of the products of the company Isu, it is about armchairs for living room, which qualify a classic concept in its lines but avant-garde in its completion and concept, with a comfortable oversized cushioning that generates a remarkable aesthetic impact.
Sometimes we emphasize that the development of outdoor furniture has more and more similarities with the interior pieces, due to the evolution of the fibers and materials in which they are made, in this case it happens in reverse, it is a creation of Studio Numen called XY, this collection adapts very typical pieces of exterior to the decoration of our living room, built in wood and canvas, gives a youthful and harmonious appearance.
But in avant-garde character it may take a lot of work to overcome the Dutch creator Bauke Knottnerus, who developed Paht Knits a giant sofa that imitates fabric fabrics, of this wood as if it were giant threads, they intertwine creating a puff hybrid of incredible impact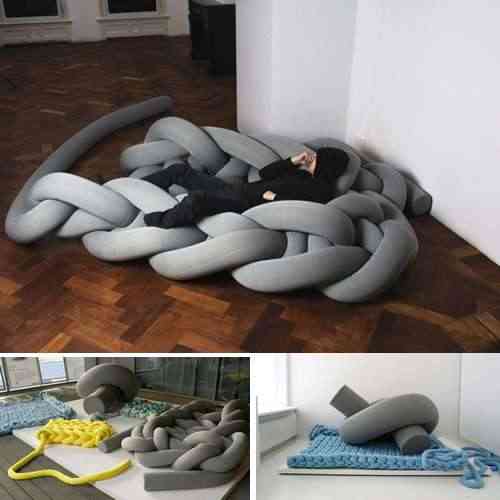 In another order, our living room is much more than the collection of armchairs and sofas, and as in many areas of our home, wall coverings they are transcendent in global development, B & N presents a unique way to develop new coatings, developed in polycarbonates and represented with a very attractive iconographic character where we find different concepts.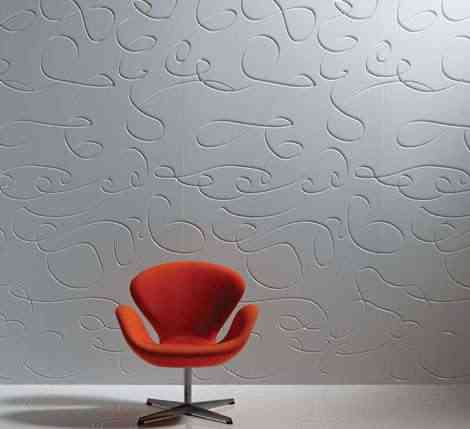 Time table, is a new version of furniture for living room, where technology interacts directly as a differential element, this table with leed technology, is in itself a giant clock for our living room, very creative and with a high decorative impact.