As we see in the image, it is not that the dresser is excessively old or in poor condition but there is always a better solution. In this case, this piece of furniture has been restored to modernize them and insert it into a child's room in which to store baby things and also use it as a changing table.
The process is simple but laborious. The wood has been completely sanded, eliminating the old handles and introducing putty to fill the gaps. Once this has been done, a cut has been made on the top of each drawer that will serve as grippers.
With the new structure already created you can start painting, in this case with the interior of the pistachio green drawers and the turquoise blue furniture exterior, a very cheerful and youthful combination.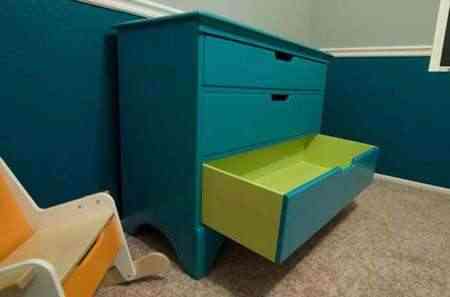 The result is extraordinary and you have to look twice to see that it is the same piece of furniture.
Vía: Decorate Today